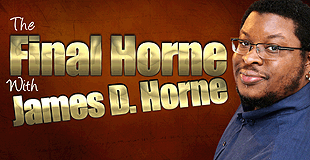 Clarksville, TN – With that said, college football made a big step with the announcement that its expected to employ a seeded four-team playoff model when the current and generally hated BCS ends after the 2014 season.
The announcement came Wednesday night that the anticipated playoff would include the bowl system and that a host city would bid for the championship game.
The most intriguing is that the four teams would be selected by a committee and that being a conference champion is not a requirement.
Realistically, Division I Bowl Division Football should have at least a seeded eight-team playoff — my preference is a 16-team model, and let's not forget the FCS level has a 20-team playoff and could go to 24 in 2013 — that awards the SEC, ACC, Big 12, Pac 12, Big East and Big 10 champions automatic bids with two wildcards.
To me that makes everyone happy. And if you're not high on the Big East anymore, you could go to three wildcards. Problem solved!
With a 16-team playoff, you could give AQs to all 11 conference champions and then have five wildcards. Are we having fun yet?
You could still have bowls played around whatever model you chose,  the regular season would still mean something.
But going with four teams is OK. Just not great.
And here's why, this year I think everyone would agree with LSU and Alabama. But the Oklahoma State, Stanford, Oregon and Boise State all would be fine and fair possibilities for the other two spots.
In 2010, it would have been worse with the final regular season AP Poll top seven of No. 1. Auburn (13-0), No. 2. Oregon (12-0), No. 3 TCU (12-0), No. 4 Wisconsin (11-1), No. 5 Stanford (11-1), No. 6 Ohio State (11-1), No. 7 Michigan State (11-1).
So with eight there really would never be an undeserving team that would get left out and certainly not with 16. Ok, yes there could always be some argument over the field, because like with the Men's Basketball 68-team bracket there are always a few teams that could go either way. But most years it's easy to figure out the best eight teams in football and again the 16-team model is great because it gives the little guy a chance like in basketball, baseball and virtually every other sport that's sponsored by the NCAA with a tournament/playoffs.
So if anything at least college football is moving into the 21 Century in selecting a champion, through a playoff. I don't think the BCS got it wrong too often, but to me the best thing about college sports are the postseason tournaments.
And by the way, imagine how much money there could be had through a television contract. Can someone say cha-ching!