Jordan Brown, Jason Jaramillo Homer For The Nashville Sounds In Losing Effort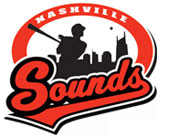 Abuquerque, NM – The Nashville Sounds mounted a furious ninth-inning rally in an attempt to come back from a seven-run deficit but ultimately fell short in an 11-9 loss to the Albuquerque Isotopes on Monday evening at Isotopes Park.
The defeat marked the tenth time this season that the Sounds (31-47) have surrendered a double-digit run total; Nashville has plated ten runs or more only twice.
Trailing 11-4 entering the ninth, Nashville plated five in the inning and got the potential tying run to the plate before Isotopes reliever Wil Ledezma retired pinch-hitter Jay Gibbons on a game-ending flyout to the warning track in right field.
«Read the rest of this article»

Clarksville, TN – On June 23rd, 2012, around 5:30pm, Kenneth Allen, 49, 619 Helton Drive, Clarksville found a blue bank bag sitting on top of a trash can, outside of a convenience store at 811 Peachers Mill Road.  He got quite a surprise when he looked inside the bag and saw a large amount of cash and a 51 year old man's wallet inside.
He tried to find the bank bag's owner at the convenience store and also attempted to contact the owner at the home address listed on the driver's license, but was unsuccessful. «Read the rest of this article»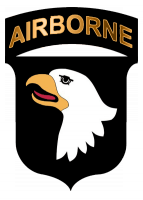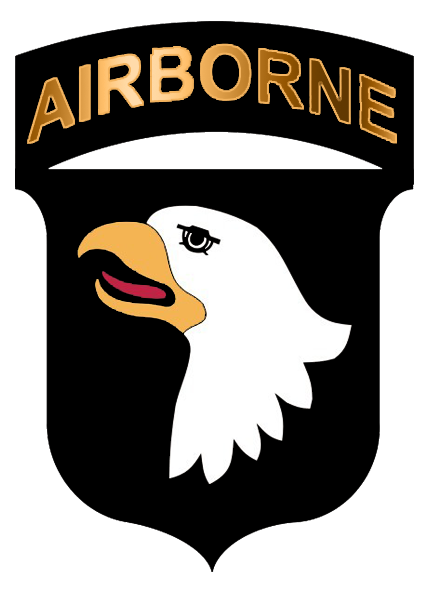 Fort Campbell, KY – The 101st Airborne Division (Air Assault) chaplain office will conduct a Change of Stole Ceremony at Liberty Chapel on June 26th as Chaplain (Lt. Col.) Jeffrey Hawkins replaces Chaplain (Lt. Col.) Paul Hurley as the division chaplain.
Hurley has been division chaplain of the 101st Airborne Division (Air Assault) since August 2009. Hawkins' most recent assignment was as the garrison chaplain for U.S. Army Garrison Yongsan, Seoul, South Korea. «Read the rest of this article»

Clarksville, TN – On June 24th, around 2:00pm, two men approached a 51 year old man sitting in a wheelchair on the porch of his Rainbow Street residence and told him they were selling sports magazines. He let the two men into his house.
Shortly after letting the men in, one of them pulled out a handgun and pointed it at the victim's head. In the meantime, the other man ransacked the residence, took the victim's wallet, credit cards, cash, oxycodone and diabetes medicine. The two suspects ran out of the side door of the residence and left in an older model vehicle.
«Read the rest of this article»
Written by Raven Dahlstrom
Tennessee Titans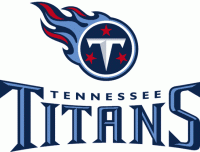 Nashville, TN – Tennessee Titans Cheerleaders recently put on newly designed uniforms for their annual portraits to prepare for the 2012 season.
Photographers Erick Anderson and Donn Jones took more than 2,000 photos of the team during the course of the eight-hour afternoon that included hairstyling by The Edge Salon and makeup application by artists from Visage Bella. «Read the rest of this article»

Montgomery County, TN – One of the latest businesses to become Green Certified through the Clarksville-Montgomery County Green Certification Program is Page & Tuttle, Rivers End South, located at 975 International Boulevard.
A Green Ribbon Cutting Ceremony was held on Wednesday, June 20th to celebrate their successful initiatives and completion of the program.
«Read the rest of this article»

Nashville, TN – The Tennessee Department of Safety and Homeland Security is using Apple iPad technology in its state driver service centers to help improve wait times for customers who need to renew or replace driver licenses.
The department has installed 72 iPad kiosks, called ASSETS (automatic self-service electronic terminals), inside 26 driver service centers across Tennessee, primarily located in the state's urban areas. Customers who visit specified driver service centers to simply renew or replace a lost driver license may use a special application installed on the iPads to quickly complete and pay for the transaction using a credit or debit card.
«Read the rest of this article»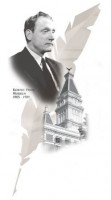 Clarksville, TN – Petite Marianne Walker scooped the entire literary world when she discovered primary material not available to the other three writers who had penned biographies of Margaret Mitchell. Starting out on a quest to seek information about John Marsh, a native of Maysville, Kentucky not far from Mrs. Walker's home, she found a wealth of letters between Margaret Mitchell and John Marsh that his family members had saved.
According to amazon.com, Marianne Walker, a native of Monroe, Louisiana, is a retired professor of English and Philosophy at Henderson (Kentucky) Community College. Walker is the author of "Margaret Mitchell and John Marsh: The Love Story Behind Gone With the Wind" and "When Cuba Conquered Kentucky." She has written for the New York Times and The Louisville-Courier-Journal Sunday Magazine. Walker and her husband, Ulvester, live in Henderson, Kentucky.
«Read the rest of this article»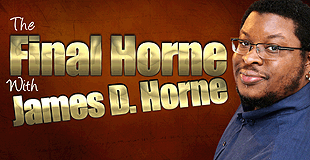 Clarksville, TN – The NFL is moving more and more to being a passing league, so having a great group of wide receivers is a must.
But there's always one who's the Alpha-Male, the Silver Back, the go-to guy.
He's the one the quarterback goes to make a big play even when two or three defensive backs are draped over him. He's the one the defenses game plan for and yet he still beats them for 10 receptions for 150 yards and two touchdowns. «Read the rest of this article»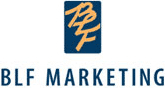 Clarksville, TN – BLF Marketing was honored with a bronze award in the 2012 Summit Creative Award® competition for its video developed for Clarksville's Fort Defiance Civil War Park and Interpretive Center. The locally-produced "Crossroads of Change, Clarksville, Tennessee 1861-1865," was recognized from 4,700 entries received from 22 countries.
«Read the rest of this article»