Written by Raven Dahlstrom
Tennessee Titans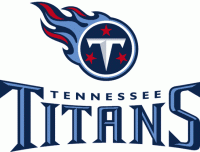 Nashville, TN – Tennessee Titans Cheerleaders recently put on newly designed uniforms for their annual portraits to prepare for the 2012 season.
Photographers Erick Anderson and Donn Jones took more than 2,000 photos of the team during the course of the eight-hour afternoon that included hairstyling by The Edge Salon and makeup application by artists from Visage Bella.
The photographers snapped individual photos of the cheerleaders in new uniforms that were created by Titans director of cheerleading Stacie Kinder and The Line Up. With the updated look, the ladies are preparing for another great season at LP Field.
There were also fun opportunities for group portraits that displayed the multiple alternatives the ladies wear for routines and appearances.
The new portraits and video interviews will be posted to www.titansonline.com soon.
To see a sneak peek of some behind the scenes pictures from the shoot, click here.