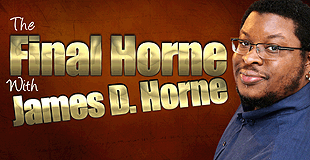 Clarksville, TN – The NFL is moving more and more to being a passing league, so having a great group of wide receivers is a must.
But there's always one who's the Alpha-Male, the Silver Back, the go-to guy.
He's the one the quarterback goes to make a big play even when two or three defensive backs are draped over him. He's the one the defenses game plan for and yet he still beats them for 10 receptions for 150 yards and two touchdowns.
The NFL has seen a good number of top-flight wide receivers who have made names for themselves over the last few years.
But just like with 'Neo' in the Matrix or if you like 'Highlander' there is and can only be one who can be considered the ultimate wide receiver, the absolute best in the game.
Big Dogs Top 10 NFL Wide Receivers
10. Victor Cruz, New York Giants: He salsaed his way into the heart's on many as a rookie and won a Super Bowl in the 'Big Apple'. You have to hope he's going to be a long-time hit on Broadway and not have a short run. I'm betting on a good run.
9. Steve Smith, Carolina Panthers: Even after all these years, Smith just gets it done. Maybe he can last just a little longer now that he's got a gunslinger at quarterback.
8. Kenny Britt, Tennessee Titans: Britt was putting together a monster season until getting hurt. I'd make him one of my first picks in Fantasy Football this year.
7. Roddy White, Atlanta Falcons: Has never missed a game and is the model of consistency. Every team would love to have a Roddy White.
6. Wes Welker, New England Patriots: Save for the Super Bowl, Welker usually catches everything (and Tom could have thrown it a little better). He has become a nightmare in the slot. But some would question if he's even the most important part of the passing game anymore.
5. A.J. Green, Cincinnati Bengals: This kid is going to be great. He's big fast and figured things out as a rookie until getting hurt. I expect big things this year.
4. Larry Fitzgearld, Arizona Cardinals: Just thrown him the ball and Fitzgerald will find away to catch it. If he was a touch faster, he'd be in the top two. But he needs a partner on the other side of him more than anyone in the top three.
3. DeSean Jackson, Philadelphia Eagles: When interested, Jackson is a triple-threat in the passing, running and special teams portions of the game. He's got his contract now and I think he'll be very interested this year.
2. Andre Johnson, Houston Texans: Honestly, he is the best wide out in the league. But Johnson hasn't been able to finish the past two seasons because of injury.
1. Calvin Johnson, Detroit Lions: Seriously, only 'Optimus Prime' could stop 'Megatron'. Hands down, he is the most feared wide out in the game. A pleasure to watch and a nightmare for defenses!