Nashville Sounds Baseball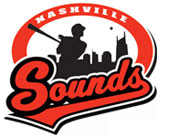 Albuquerque, NM – The Nashville Sounds were handed a 7-3 defeat by the Albuquerque Isotopes in the finale of a four-game series on Tuesday afternoon at Isotopes Park.
After winning the opener on Saturday, Nashville dropped to 13-30 on the road after dropping the next three games to lose the series to the Isotopes. The Sounds held a lead in all four games.
«Read the rest of this article»
Statewide assessments show achievement gains for second year in a row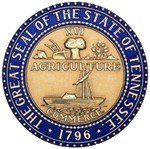 Nashville, TN – Tennessee Governor Bill Haslam and State Education Commissioner Kevin Huffman today announced that statewide student performance on the 2012 Tennessee Comprehensive Assessment Program (TCAP) improved for the second year in a row, as the state continues to push toward academic achievement through its First to the Top education reforms.
Students reached higher levels of proficiency in 23 of 24 TCAP achievement tests in grades three through eight. Achievement also increased on most high school "End of Course" exams.
«Read the rest of this article»
APSU Sports: Austin Peay Soccer

Bogota, Colombia – Austin Peay State University soccer standouts Natalia Ariza and Tatiana Ariza again will appear on the world stage, representing Colombia in the London 2012 Olympics, the Colombian Federation announced Tuesday.
«Read the rest of this article»
The 100th Meeting will be held at the Customs House Museum and Cultural Center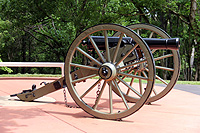 Clarksville, TN – Legendary Civil War historian, Edwin Bearss, will speak to the Clarksville Civil War Roundtable on Wednesday, July 18th, 2012 at 7:00pm at the Customs House Museum and Cultural Center in Clarksville, Tennessee.
The Customs House Museum is located at 200 South Second Street in downtown Clarksville, Tennessee. The program will take place in the museum's auditorium. «Read the rest of this article»
All dealers, locations must be registered with Commerce and Insurance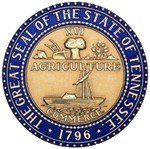 Nashville, TN – Effective July 1st, 2012, all scrap metal dealers and any locations used by the dealers to purchase, deal or engage in the scrap metal business must be registered with the Tennessee Department of Commerce and Insurance's Scrap Metals Registration Program.
In the past, dealers were only required to have one registration, regardless of the number of locations they operated. This new law requires that all dealers register all locations with the Department. «Read the rest of this article»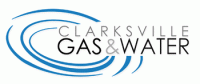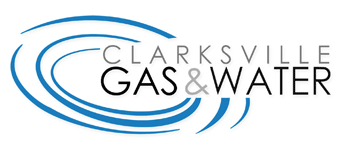 Clarksville, TN – Clarksville Gas and Water has implemented Stage 1 of its Drought Management Plan, approved by the State of Tennessee Department of Environment and Conservation, on June 26th, 2012 in response to high water demand primarily resulting from irrigation and recreational use. «Read the rest of this article»
Written by Brian Walker
Montgomery Central Little League is hosting the District 9 Ten Year Old baseball tournament.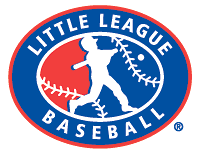 Cunningham, TN – On Monday night, Stewart County led off with two hits as they went on to defeated the South Cheatham #2 team 17-1.
Clarksville National Blue defeated Burns 23-5. Lance Owen picked up the win and added two singles and a double at the plate.
St. Bethlehem beat Dickson County 13-3. Mathew Miraglia was the winning pitcher for St. Bethlehem while both Dawson Danner and Trent Woodfold hit home runs. «Read the rest of this article»
Tuesday, June 26th, 2012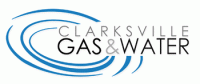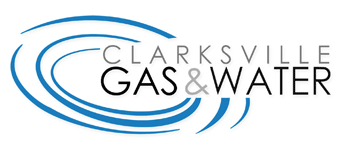 Clarksville, TN – Clarksville Gas and Water has turned off water service on the west end of Old Ashland City Road to Golf Club Lane and on Madison Street from Golf Club Lane to the Madison Street Plaza.
Construction crews are repairing a four-inch water main leak on Old Ashland City Road and expect the work to be complete and water restored by approximately 4:00pm.
The roads are open to traffic.
$2.8 Million in Waste Tire Recycling Grants Awarded
Grants Support Diversion of Waste Tires from Landfills
Nashville, TN – Tennessee Governor Bill Haslam and Environment and Conservation Commissioner Bob Martineau  announced 41 grants to help Tennessee communities recycle tires and keep them out of landfills.
The waste tire recycling grants total more than $2.8 million in fiscal year 2013-14, and the grants are supported from the Solid Waste Management Fund, which receives revenue from a pre-disposal fee on the purchase of new tires. Montgomery County (Stewart/Houston) received $296,632. «Read the rest of this article»

Clarksville, TN – On June 25th, 2012, around 9:30pm, Officer Dennis Honholt initiated a traffic stop on a vehicle in the area of B Street and Beech Street. When the vehicle was stopped there was an odor of marijuana detected in the vehicle.
The driver of the vehicle, Justin Tyra, had a suspended license. The passenger in the vehicle was Maurice Deloatch who, on June 25th, 2012 around 2:30am had bonded out of jail on an Aggravated Robbery charge. During a search of the vehicle, marijuana was found inside.
«Read the rest of this article»