Written by Brian Walker
Montgomery Central Little League is hosting the District 9 Ten Year Old baseball tournament.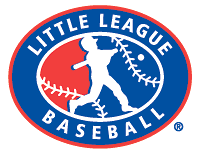 Cunningham, TN – On Monday night, Stewart County led off with two hits as they went on to defeated the South Cheatham #2 team 17-1.
Clarksville National Blue defeated Burns 23-5. Lance Owen picked up the win and added two singles and a double at the plate.
St. Bethlehem beat Dickson County 13-3. Mathew Miraglia was the winning pitcher for St. Bethlehem while both Dawson Danner and Trent Woodfold hit home runs.
South Cheatham #1 beat Hickman County 26-2. Luke Gossett picked up the win on the mound and Maverick Rodriquez hit a home run for South Cheatham #1.
Tuesday Nights Games
6:00pm – Clarksville National White vs Stewart County
6:00pm – St. Bethlehem vs Montgomery Central
8:00pm – Northwest vs Clarksville National Blue
8:00pm – Woodlawn vs South Cheatham #1
The ball fields are located behind the Montgomery Central Elementary School at 4011 Highway 48, Cunningham TN.