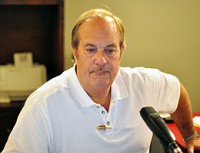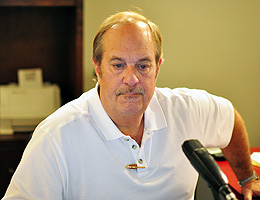 Clarksville, TN – The final report has been delivered to the City of Clarksville into claims made by several employees of the Clarksville Building and Codes Department against it's director, Les Crocker.
In a story first reported by Clarksville Online, Randal Mathews, Jenifer Rougemont, and Brigitte Papastathis all filed grievances claiming a variety of problems brought on by Crocker.
Rougemont says she was lied to about a pay raise, and was harassed about a doctor's appointment and called a "liar."  Her grievance claims to have other situations of "harassment" and says there's "just too many to list."
Papastathis submitted the most extensive grievance which included photographs taken by her husband, Joe Papastathis, a retired police officer, that claim "It was suspected that proper procedures were not being followed for the abatement of this property."  The photos were of property allegedly owned by Harry Crocker, who is Les Crocker's father.
When contacted by Clarksville Online, Mayor McMillan's office said the mayor would have a comment on the findings, "in a couple of days."
Listen to 1400am WJZM, and follow Clarksville Online for more details.