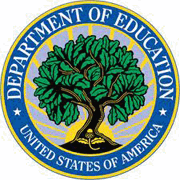 Washington, D.C. – U.S. Education Secretary Arne Duncan released a statement Wednesday applauds Tennessee on its continued statewide improvement on the Tennessee Comprehensive Assessment Program, or TCAP.
"Through Race to the Top, Tennessee took on extraordinarily difficult work in a relatively short period of time," said Duncan. "Early signs of widespread academic progress are not only encouraging but inspiring, and will help lay the ground work for further success as Tennessee continues its commitment to leading the nation in education reform."
Under Duncan's leadership at the U.S. Department of Education, Tennessee became one of the first states to win Race to the Top funding in 2009 and went on to receive a waiver from certain parts of No Child Left Behind in 2012.
Tennessee strives to raise standards and improve student outcomes through its First to the Top reforms, and Tennessee Governor Bill Haslam and Education Commissioner Kevin Huffman this week announced that statewide test scores continued to grow for a second year in 2012.
This year's improvement appears to be the largest aggregated gain in the history of the TCAP assessments. Statewide scores are posted at the Tennessee Department of Education's website.
For more information, contact Kelli Gauthier at 615.532.7817 or .