Nashville Sounds Baseball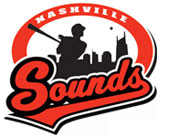 Nashville, TN – The Nashville Sounds snapped a four-game winning streak by falling to the division-rival Iowa Cubs, 3-2, in the finale of a four-game set at Greer Stadium.
It was a pretty good crowd for a Tuesday, as 7,881 fans took in the loss then watched the Sounds' Independence Day fireworks spectacular following the on-field action.
With the loss, the Sounds (36-40) took three of four from the Cubs in the series. Nashville was held to five hits on the evening and went 2-for-11 with runners in scoring position.
«Read the rest of this article»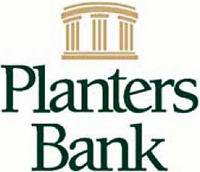 Clarksville, TN – The Planters Bank-Hilldale Gallery will feature the watercolor and oil paintings of local artist Lynne Griffey beginning the first Thursday in July.
"I am excited about the exhibit and am currently working on something new and totally different," said Griffey. "It will be an honor to incorporate the new with the old at [Planters] bank."
«Read the rest of this article»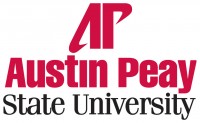 Clarksville, TN – On a muggy evening in late June, several Austin Peay State University graduate and undergraduate students hiked up to the mouth of Dunbar Cave in the hopes of finding a few bats.
The group brought with them a large Harp trap, consisting of a metal frame inset with rows of thin fishing line, and three high-frequency microphones and computerized recording units. After setting up their equipment, they sat in the cool dark of the cave opening and waited.
«Read the rest of this article»
If you're like most people who grew up watching "The Andy Griffith Show," Andy seemed more like a member of your family than an actor on television. Born on June 1st, 1926, Andy had just celebrated his 86th birthday about a month ago when he died on July 3rd.
His wife, Cindi, who was by his side as always when he left this life, said, "Andy was a person of incredibly strong Christian faith and was prepared for the day he would be called Home to his Lord. He is the love of my life, my constant companion, my partner, and my best friend. I cannot imagine life without Andy, but I take comfort and strength in God's Grace and in the knowledge that Andy is at peace and with God."
«Read the rest of this article»
Tuesday, July 3rd, 2012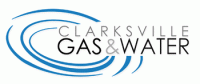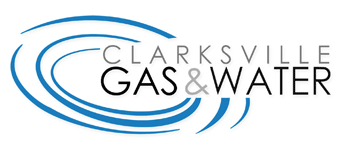 Clarksville, TN – Clarksville Gas and Water has turned off water service on Powell Road in the River Bend Landing subdivision to repair a water main leak. The water outage will affect customers on Powell Road, East and West Accipiter Circle, Piter Road and Colin Court until approximately 10:00pm this evening.
Construction crews will also close a section of Powell Road to one lane of traffic while the repairs are made.
Fort Campbell, KY – Do you think your car or truck is awesome? Now is your chance to show it off. Plan to bring it to the Week of the Eagles Car Show, August 12th at the Post Exchange parking lot here from 4:00pm-8:00pm.
Presented by the Fort Campbell Directorate of Family and Morale, Welfare and Recreation, there will be six classes of cars competing for prizes: Classic, muscle, patriotic, customized, imported, and 4×4 truck.
Trophies will be awarded for the top three in each class; best in show; and fan favorite. «Read the rest of this article»
Clarksville, TN – Clarksville Mayor Kim McMillan is reminding everyone that the City of Clarksville offices will be closed on Wednesday, July 4th, 2012 in observance of Independence Day.
"I'm very excited to help Clarksville kick off the Independence Day holiday at tonight's festivities at McGregor Park. I wish everyone a very safe and fun holiday," the Mayor said.
City offices will re-open on Thursday, July 5th, 2012 for regularly scheduled hours.
Written by Brian Walker
Montgomery Central Little League is hosting the District 9 Ten Year Old baseball tournament.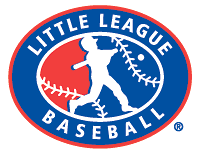 Cunningham, TN – District 9 Little League Baseball Tournament continued at Montgomery Central Elementary School Monday night as St. Bethlehem earned a spot in the championship by defeating Clarksville National Blue 3-1.
St. Bethlehem pitchers Shawn Scott and Dakota Danner combined for a one hitter with Scott also hitting two doubles. Not to be outdone Noah Gallagher and Gavin Hams only allowed 4 hits while pitching for the Blue. «Read the rest of this article»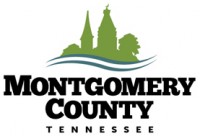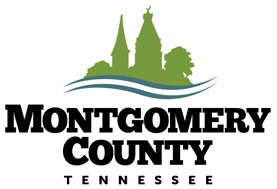 Montgomery County, TN – Montgomery County Government Offices will be closed Wednesday, July 4th in observance of the holiday. Public Safety personnel will report as scheduled.
County Offices will be back open on Thursday, July 5th, 2012.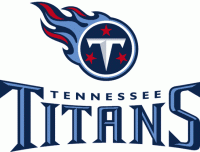 Nashville, TN – The Tennessee Titans have set their training camp practice schedule, which will include 12 practices open to the public at Baptist Sports Park and one open practice with the Atlanta Falcons in Georgia.
The first opportunity fans will have to see first-round draft pick Kendall Wright and his 2012 NFL Draft rookie classmates is 6:30pm to 8:30pm on Sunday, July 29th.
All practices that are open to the public are free to attend and have been scheduled for evenings and afternoons. «Read the rest of this article»