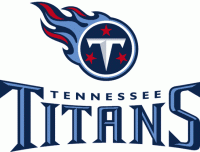 Nashville, TN – The Tennessee Titans have set their training camp practice schedule, which will include 12 practices open to the public at Baptist Sports Park and one open practice with the Atlanta Falcons in Georgia.
The first opportunity fans will have to see first-round draft pick Kendall Wright and his 2012 NFL Draft rookie classmates is 6:30pm to 8:30pm on Sunday, July 29th.
All practices that are open to the public are free to attend and have been scheduled for evenings and afternoons.
This year's training camp schedule includes a trip to Coahulla Creek High School in Dalton, GA, from 4:30pm to 7:00pm ET on Monday, August 6th. The location is about 160 miles southeast of Nashville, and is a reunion of a joint practice the teams held in 1997 when the Titans were in their first year as the Tennessee Oilers and moving to the Mid-South from Houston, TX.
Titans coach Mike Munchak and Falcons coach Mike Smith wanted to schedule the joint practice last offseason, but the NFL lockout made it too difficult to schedule.
Open practice dates at Baptist Sports Park are July 29th-31st, August 2nd-3rd, August 7th-9th, August 13th-15th and August 19th, which concludes the open sessions.
The full schedule with specific times follows:
Date
Central Time,
Unless Noted
Location
Sunday, July 29
6:30-8:30 p.m.
Baptist Sports Park
Monday, July 30
3-5 p.m.
Baptist Sports Park
Tuesday, July 31
3:45-5:45 p.m.
Baptist Sports Park
Thursday, Aug. 2
6:30-8:30 p.m.
Baptist Sports Park
Friday, Aug. 3
3-5 p.m.
Baptist Sports Park
Monday, Aug. 6
4:30-7 p.m. (ET)
Coahulla Creek H.S.,
Dalton, Ga.
Tuesday, Aug. 7
6:30-8:30 p.m.
Baptist Sports Park
Wednesday, Aug. 8
3-5 p.m.
Baptist Sports Park
Thursday, Aug. 9
3:15-5:15 p.m.
Baptist Sports Park
Monday, Aug. 13
3:30-5:30 p.m.
Baptist Sports Park
Tuesday, Aug. 14
6:30-8:30 p.m.
Baptist Sports Park
Wednesday, Aug. 15
3:15-5:15 p.m.
Baptist Sports Park
Sunday, Aug. 19
3:30-5:30 p.m.
Baptist Sports Park