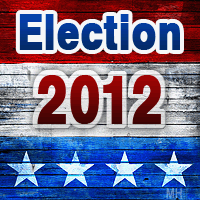 Clarksville, TN – Republican State Senate Candidate Dr. Mark Green celebrated the Fourth of July with the residents of Uffelman Estates Senior Independent Living Community.
Dr. Green stressed the importance of this momentous day, the 236th anniversary of the Declaration of Independence.
Green stated, "As we celebrate this date with rockets and fireworks we should reflect on the incredible gift we were given.  Freedom."
As a military veteran himself, with two tours in Iraq and one in Afghanistan, Dr. Green pledges to be a strong advocate for veterans.
"The state must work to incentivize businesses to hire veterans and decrease the unemployment rate of veterans, which is about 30% for veterans ages 20-24" says Green. As an incentive to recruit veterans to retire in Tennessee, Green proposes a state grant for veterans who start a small business in Tennessee.
Green says his number one priority when elected to State Senate is helping foster an environment that creates jobs.  As the President and CEO of a successful health care company, Dr. Green understands the difficulties placed on business owners in the current economic conditions.
Senate District 22 includes Montgomery, Stewart and Houston Counties.
For more information, visit www.markgreenfortennessee.com.