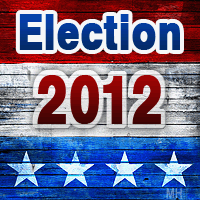 Clarksville, TN – Col. Ted Crozier, Sr., former mayor of Clarksville, is announcing the dissolution of his association with the state representative campaign of Mr. Nick Steward. Col. Crozier has previously been listed as Mr. Steward's campaign treasurer.
The city election commission is being informed that Col. Crozier has disassociated himself from Mr. Steward and encourages voters to consider other candidates for his position in the upcoming election.
This change is the result of Mr. Steward's indecisive behavior in regards to the recent city charter vote. It is Col. Crozier's opinion, that an elected official who switches his vote back and forth on serious issues, is not someone who can be trusted to represent the voters' interests.
Col. Crozier believes that our community needs strong, consistent leaders, and sadly, he believes Mr. Steward is being influenced by others who are putting their own agendas above the needs of the community.
Evidence of this is his recent vote against a charter which had previously been approved by Mr. Steward, while a member of the local charter commission and city council, and unanimously approved by the State Legislature.
Col. Crozier, sadly, has been forced to withdraw his support from Mr. Steward, a candidate so easily influenced.
COL (USA-Ret.) Ted A. Crozier, Sr.
Former Mayor of Clarksville