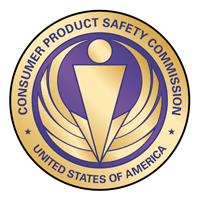 Washington, D.C. – The U.S. Consumer Product Safety Commission, in cooperation with the firm named below, today announced a voluntary recall of the following consumer product. Consumers should stop using recalled products immediately unless otherwise instructed. Twist'n Sparkle Beverage System recalled by iSi North America Inc because plastic bottles can explode expelling plastic parts causing an injury hazard.
It is illegal to resell or attempt to resell a recalled consumer product.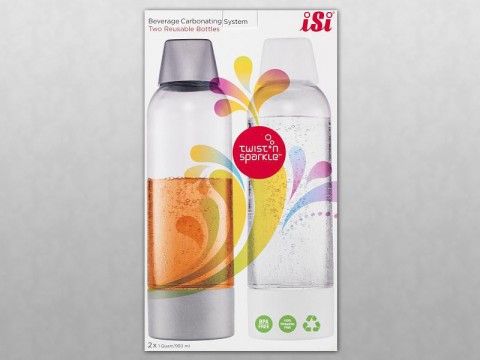 Product Information
Name of Product: Twist'n Sparkle Home Beverage Carbonation System plastic bottles.
Units: About 162,700
Importer: iSi North America Inc, of Fairfield NJ.
Hazard: The plastic bottles can explode under pressure, expelling plastic parts, resulting in an injury hazard to anyone nearby.
Incidents/Injuries: The firm is aware of nine incidents involving exploding plastic bottles including three in which consumers received cuts to various parts of their upper body.
Description: The products are plastic bottles used as a part of the iSi Twist'n Sparkle Beverage Carbonation System. The recalled bottles were sold in the Starter Set model number 1005 with one reusable bottle and the Bottle Set model number 1006 with two reusable bottles. The model numbers are printed on the bottom of the box. The recalled plastic bottles are available in one size and two colors of caps/bottoms, white or gray.
Sold at: Williams-Sonoma, QVC and other national retailers and websites from June 2010 to March 2012 for approximately $50.00 for the Starter Set and $30.00 for the Bottle Set.
Manufactured in: Austria and Hungary
Remedy:
Consumers should immediately stop using the recalled products and either contact iSi or the place of purchase for instructions on returning the product for a refund or store credit. For products purchased online, contact the online retailers for instructions on how to ship the returns and receive a refund or credit. Note that the US Postal Service does not accept CO2 gas chargers for shipment by mail.
Consumer Contact: For additional information, contact iSi at 800.645.3595 anytime or visit the firm's website at www.twistnsparkle.com
The U.S. Consumer Product Safety Commission (CPSC) is still interested in receiving incident or injury reports that are either directly related to this product recall or involve a different hazard with the same product. Please tell us about your experience with the product on SaferProducts.gov
About the U.S. Consumer Product Safety Commission
CPSC is charged with protecting the public from unreasonable risks of injury or death associated with the use of the thousands of consumer products under the agency's jurisdiction. Deaths, injuries, and property damage from consumer product incidents cost the nation more than $900 billion annually. CPSC is committed to protecting consumers and families from products that pose a fire, electrical, chemical, or mechanical hazard. CPSC's work to ensure the safety of consumer products – such as toys, cribs, power tools, cigarette lighters, and household chemicals – contributed to a decline in the rate of deaths and injuries associated with consumer products over the past 30 years.
Under federal law, it is illegal to attempt to sell or resell this or any other recalled product.
To report a dangerous product or a product-related injury, go online to: SaferProducts.gov, call CPSC's Hotline at 800.638.2772 or teletypewriter at 301.595.7054 for the hearing and speech impaired. Consumers can obtain this news release and product safety information at www.cpsc.gov. To join a free e-mail subscription list, please go to www.cpsc.gov/cpsclist.aspx.