Nashville Sounds Enters Break With Ninth Win In Last 12 Contests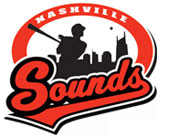 Memphis, TN – Right-hander Mark Rogers worked seven outstanding innings and combined with three reliever on a four-hit, 2-0 shutout of the Memphis Redbirds on Sunday evening at AutoZone Park in the finale of a five-game series.
With their league-leading 10th shutout victory, the red-hot Sounds (40-51) recorded a 4-1 series win against the cross-state rival Redbirds. Nashville enters the All-Star break with wins in nine of its last 12 contests.
«Read the rest of this article»
Montgomery Central Little League is hosted the District 9 Ten Year Old baseball tournament.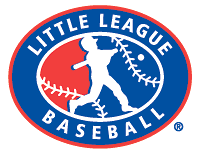 Cunningham, TN – St. Bethlehem and Northwest met Saturday night, July 7th at 7:00pm in the District 9 Little League Championship game held at the ballfields behind Montgomery Central Elementary School.
The game was a defensive battle and after four innings of play, the game was tied 1-1. At the top of the fifth, St. Bethlehem got a hitting rally going and were able to score six runs. In the bottom of the fifth, Northwest as able to score one run off an in the park home run.
«Read the rest of this article»
Market Commentary by Scott J. Brown, Ph.D., Chief Economist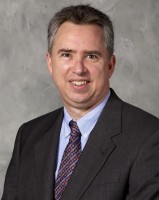 The economic data were disappointing, but generally consistent with moderate growth in the near term. Nonfarm payrolls rose by a disappointing 80,000 in June, not far from the median forecast of +100,000. Seasonal adjustment is difficult in June, so one should take the figure with a grain of salt. However, it does raise concerns that uncertainties (the election, the fiscal cliff, Europe) may be weighing against new hiring.
There were a number of positive elements in the report. Average weekly hours advanced. Hourly and weekly earnings are now outpacing inflation, which should provide some support for consumer spending growth in the near term. Temp help employment continued to rise, suggesting that employers are still somewhat cautious, but such a rise typically presages a pickup in permanent hiring. «Read the rest of this article»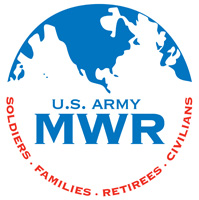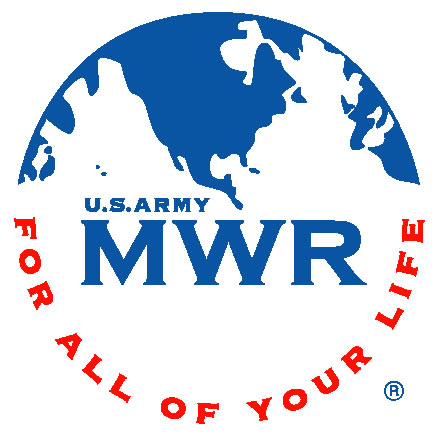 Fort Campbell, KY – Don't you love getting a good deal? I know I do! Air Assault Auto will be holding an Abandoned Vehicle Auction on July 14th at the lot located on the corner of 5300 Airborne Street and Tennessee Avenue. Registration begins at 8:00am and the auction starts at 9:00am.
Everyone must have cash or a credit card and be at least 18 years of age to receive a paddle for bidding and to place a bid. «Read the rest of this article»
Clarksville Police Officer Darren Koski had no idea how many twists and turns would be included with an Aggravated Domestic Assault.

Clarksville, TN – On July 6th, 2012, around 2:30am, Clarksville Police Officers were called to 706 Inver Lane about a domestic disturbance in which Christopher Duncan, 20, had fired a handgun round into the air.
When Police arrived, they quickly located Duncan and took him in custody. An investigation by Officer Darren Koski lead to many charges and the solving of other crimes.
«Read the rest of this article»

Clarksville, TN – On July 7th, 2012, around 4:30pm, Clarksville Police were called to the parking lot of a bar at 1302 Fort Campbell Boulevard about a pedestrian being hit.
When police arrived they found a 27 year old woman, Faith Jerrett, had been run over in the parking lot by a vehicle. An investigation by Officer Melissa Spielhagen, revealed the woman had called her friend, Anibal Flores Marcano, to give her a ride home from the bar.
«Read the rest of this article»
Nashville, TN – Isn't it amazing how wise our grandmothers were? Old adages like "the kitchen is the heart of the home" and "family is made around the dinner table" continue to be as valid for us today as they were to past generations.
Research has shown that children of all ages are happier and healthier if they regularly eat dinner as a family. And involving them in the cooking not only provides valuable family time, but also encourages better eating habits.
«Read the rest of this article»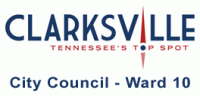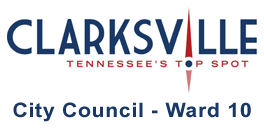 Clarksville, TN – The Clarksville City Council met in its usual first Thursday of the month regular session. It was a light agenda with several items of note.
Ordinance 4-2012-13 — This dealt with sale and use of alcoholic beverages in Clarksville City Parks. It establishes guidelines and permits on the selling and usage of alcoholic beverages at specific park facilities during special events, concerts, festivals, parties, weddings, etc. «Read the rest of this article»

Clarksville, TN – The weekly Clarksville Parks and Recreation Department Recreation Report provides Clarksvillians with a glimpse at the activities and events that are available from the Parks and Recreation Department for them to enjoy together as a family.
Billy Dunlop Park will be closed to the public July 9th-13th for Boy Scouts Camp and July 16th-20th for Girl Scouts Camp.
This weeks highlights include:
The Mayor's Summer Night Lights
"The Help" Wins People's Choice
Summer Youth Program comes to a close
Acoustic Night at Jammin' in the Alley
Zumba begins August 2nd
«Read the rest of this article»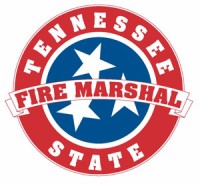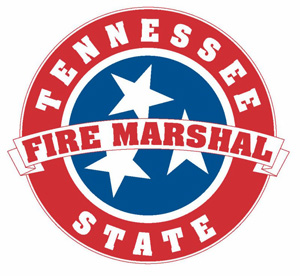 Nashville, TN – Summertime means outdoor grilling time for many Tennessee residents. It is also the peak season for grilling fires. The Tennessee State Fire Marshal's Office urges outdoor cooks to keep fire safety in mind as they start up the grill this summer.
"Practice safety, whenever you grill," State Fire Marshal Julie Mix McPeak said. "Place your grill well away from siding, deck railings, eaves and overhanging branches." She added, "Never leave a grill unattended."
«Read the rest of this article»