Nashville, TN – Tennessee Department of Transportation reports Thursday, July 12th through Wednesday July 18th (excluding weekends), from 9:00am-12:00pm, there will be one lane periodically closed on I-24 in both directions in Robertson and Montgomery Counties to move equipment between mile marker 18 and mile marker 12 in order to trim vegetation overhanging the roadway.
One lane will remain open. «Read the rest of this article»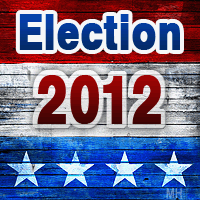 Clarksville, TN – Dr. Mark Green, the Republican candidate for State Senate in District 22, today announced his fundraising totals for the second quarter. Green raised $134,575 for the second quarter, bringing his total raised so far in the campaign to $259,521.
"I think the reports clearly show my campaign has not only the momentum, but the grassroots support from across Montgomery, Stewart and Houston Counties to make us successful in November," Green said. «Read the rest of this article»

Montgomery County, TN – The Clarksville Montgomery County School System (CMCSS) brought their website back online Thursday, July 12th. Some sections are still down but will be brought back up gradually.
The site was taken down after the systems security was breached by hackers on Sunday, June 10th.
«Read the rest of this article»
Doubleheader Scheduled For Saturday Evening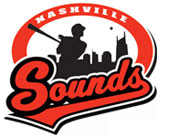 Nashville, TN – Tonight's scheduled homestand opener at Greer Stadium between the Nashville Sounds and Albuquerque Isotopes has been postponed due to unplayable field conditions resulting from heavy rains throughout Middle Tennessee this week.
The game will be made up as part of a 6:05pm doubleheader on Saturday evening, when the two teams will play a pair of seven-inning games.
«Read the rest of this article»

Nashville, TN – It's been hot, lately. Have you noticed? Tennessee's crops have noticed, too, hit with a deadly combination of record heat and drought conditions. In such widespread and long lasting situations, many summer fruits and vegetables stop growing and stop producing blossoms or fruits, even if the plant survives.
After an early and auspicious start, Tennessee's sweet corn has all vanished at local farm markets. Other crops anticipated for later in the season, like melons, may never make much of an appearance at all. «Read the rest of this article»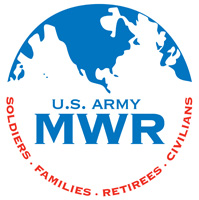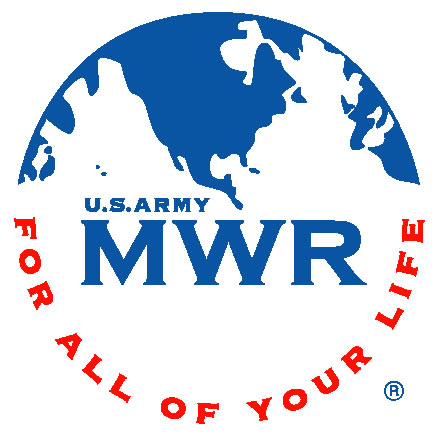 Fort Campbell, KY – You deserve a break so get out of the office and visit Air Assault Auto on Hot Dog Friday. Starting at 11:00am, Air Assault Auto will be cooking hotdogs and serving sodas and chips.
The food is free and there will be in-store specials! Mark your calendars for every third Friday between now and August: July 20th, and August 17th.
Air Assault Auto is located at building 5300 on the corner of Airborne Street and Tennessee Avenue.
For more information about Hot Dog Fridays, please call Air Assault Auto at 270.956.1101/1100/3408.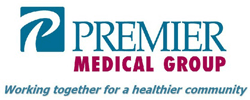 Clarksville, TN – Premier Medical Group is pleased to announce the addition of Dr. Wilson Eseme to their occupational medicine department.
Dr. Eseme, a native of Cameroon, earned his medical degree from the University of Yaoundé, Cameroon and completed additional studies at University College in London, UK and Meharry Medical College. He completed his occupational medicine residency at Meharry Medical College in Nashville.
«Read the rest of this article»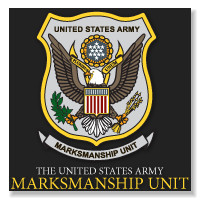 Fort Benning, GA – Nine years after losing his leg in a rocket-propelled grenade attack while on patrol in Iraq, Sgt. 1st Class Josh Olson has reinvented his Army career. Going from an Infantry squad leader to a wounded warrior, he is now a Paralympic shooter.
But in October of 2003, Olson's future had been less certain. Recuperating at Walter Reed Army Medical Center with the loss of his right leg still fresh in his mind, Olson didn't know if the last page in his Army story had just been written.
He was confident he would complete rehabilitation in time to return to his duty station at Fort Campbell, Ky., to welcome home his battle buddies returning from Iraq. The last time they'd seen him, he was being pulled out of the wreckage of a Humvee. Olson knew he would walk again with the use of prosthesis. What he didn't expect was to discover a marksmanship talent that would lead him to make history at the Paralympic Games. «Read the rest of this article»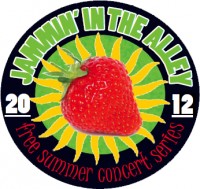 Clarksville, TN – The City of Clarksville together with U.S. Bank will be Jammin' in Strawberry Alley again on Friday, July 20th, 2012. Join us for this month's free concert and "Night Market", featuring more than a dozen vendors from Clarksville's weekly Downtown Market. Vendors will be set up from 5:30pm to 8:30pm, and the concert will begin at 7:00pm.
Acoustic Night will feature performances by local artists, Michael Jacobs, Lydia Walker, Dustin Overbeek, Rebecca Forehand, and Freight Train. «Read the rest of this article»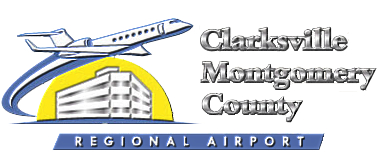 Clarksville, TN – The Clarksville-Montgomery County Regional Airport Authority held a grand opening for the new 16,000 ft.² terminal building at Outlaw Field on Monday, July 9th, 2012. City, county and state leaders were in attendance as the new airport manager John Patterson led the ceremony that opened the newly constructed terminal building to the public.
The building is very modern but has an elegant décor, a large number of windows and high ceilings make the terminal airy with great lighting. A absolutely gorgeous Beechcraft Model 17 Staggerwing airplane dominates the ceiling on the second floor. There are two conference rooms one which seats 10 people, and another which can seat over 100; both feature top-of-the-line telecommunications technology. These rooms can be used for meetings and parties, complete with catering services. There are also four commercial spaces intended for lease.
"I would like to encourage the community groups, schools, and churches to come outa and take tours of their airport," said Patterson.
«Read the rest of this article»