Nashville Sounds Baseball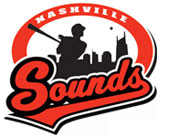 Nashville, TN – Outfielder Matt Angle homered and drove three as the visiting Albuquerque Isotopes blanked the Nashville Sounds, 7-0, in the opener of a four-game series on Friday night at Greer Stadium.
The shutout loss was Nashville's seventh of the season and also snapped a three-game winning streak.
Isotopes starter Fernando Nieve (5-6) allowed four hits over six shutout innings for a quality start and victory.
«Read the rest of this article»

Nashville, TN – Tennessee Department of Transportation (TDOT) contract crews will close a three mile section of I-24 near downtown Nashville again this weekend for a major bridge rehabilitation project over Main and Woodland Streets.
I-24 eastbound and westbound will be closed from the I-24/I-65 split north of downtown to the I-24/I-40 split east of downtown beginning Friday July 13th, at 9:00pm. The interstate will open no later than Monday July 16th at 5:00am. Main Street and Woodland Street, from South 5th Street to Interstate Drive, will also be closed. «Read the rest of this article»

Clarksville, TN – The Clarksville Department of Electricity has learned of a bill payment scam targeting utilities nationwide. Scammers are informing customers that a third party, in most cases the Federal Government, will pay their utility bill in exchange for personal information such as Social Security numbers and personal banking information. «Read the rest of this article»
The National Association of Home Builders recently released an index of housing markets that are on the rise.
Washington, D.C. – The National Association of Home Builders (NAHB) recently unveiled an index that tracks housing markets on the mend, the NAHB/First American Improving Markets Index (IMI).  The IMI is intended to draw attention to the fact that housing markets are local and that there are metropolitan areas where economic recovery is underway.
The index measures three readily available monthly data series that are independently collected and are indicative of improving economic health.  The three are employment, house prices and single family housing permit growth.
«Read the rest of this article»

Clarksville, TN – The Clarksville Police Department has released video footage of the burglary of the Kangaroo Express located on Madison Street early this morning. Suspects broke in the front doors, stole cigarettes, and wrapped a chain around the ATM and pulled it outside.
Anyone with information can call the TIPSLINE, 931.645.8477.
For more on the story, see: Clarksville Police investigate early morning Burglary of Kangaroo Express


Clarksville, TN – The City of Clarksville Parks & Recreation Department's Summer Youth Program showing of "Happy Feet 2" scheduled for this evening has been cancelled due to the field conditions at Heritage Park.
Clarksville Parks and Recreation is looking into rescheduling this night of fun at a later date.  Stay tuned to the Clarksville Parks & Recreation Facebook page for further details on rescheduling. «Read the rest of this article»
Students Create Bands & Take the Stage at The Renaissance Center in Dickson, TN
Dickson, TN – The Renaissance Center is excited to offer the area's first RockSTAR Camp, offering kids ages 6 – 14 the chance to form a band, create a CD and take the stage like a real rock star in a concert performance at The Renaissance Center.
The week-long RockSTAR Camp is presented by STAR Education, a non-profit after-school music education program formed in Los Angeles, CA in response to school budget cuts that eliminated music programs.

The programs are now available across the country and receive support and participation from celebrities and music professionals, including Britney Spears, Adam Lambert, Rod Stewart, Carlos Santana, and Gene Simmons, just to name a few.
«Read the rest of this article»
Washington, D.C. – Everyone needs some sun exposure; it's our primary source of vitamin D, which helps us absorb calcium for stronger, healthier bones. It doesn't take long for most people to get the vitamin D they need.
Too much exposure to the sun's rays can cause skin damage, eye damage, and immune system suppression.
«Read the rest of this article»
ATM Pulled Through the Doors and Cash Stolen

Clarksville, TN – On July 13th, 2012, around 3:45am, Clarksville Police were called to the Kangaroo Market, 1874 Memorial Drive about a commercial burglary.
When officers arrived they found the front glass doors torn down and the ATM laying outside of the store. There were cigarettes stolen and an undisclosed amount of money taken from the ATM.
«Read the rest of this article»
Moving company to deliver Red, White and Baby shower donations for military families July 13th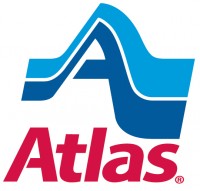 Evansville, IN – During its partnership with Birdies for the Brave® Patriots' Outpost and the Web.com Tour United Leasing Championship, Atlas Van Lines collected more than 4,000 baby items and more than $300.00 in cash donations for families at the Fort Campbell, KY, military base.
Atlas, one of the nation's leading moving companies, will deliver the Red, White and Baby collection items on Friday, July 13th. «Read the rest of this article»