Nashville Sounds Baseball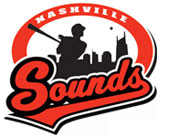 Nashville, TN – The Round Rock Express hit three consecutive two-out singles in the 11th inning to hand the Nashville Sounds a 5-4 defeat on Tuesday night at Greer Stadium in the second game of a four-game series.
The Express scored two runs in the ninth to force the game to extras and later won the game thanks to three straight hits from Joey Butler, Tommy Mendonca, and Luis Hernandez off Amaury Rivas (4-6).
«Read the rest of this article»

Clarksville, TN – The Clarksville Police Department is stepping up traffic enforcement on Fort Campbell Boulevard from North Second Street to Stateline Road due to the increase in crashes occurring on the roadway.
On July 19th, 2012 the traffic unit and patrol will dedicate officers for strictly enforcing all traffic laws with a focus on reducing crashes and saving lives. Since January 1st, 2012, there have been over 320 crashes on Fort Campbell Boulevard.
Written by Dave Larsen
III Corps and Fort Hood Public Affairs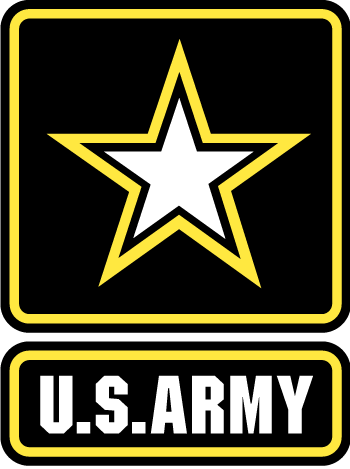 Fort Hood, TX – More than 5,500 service members and civilians are taking part in the Army's first corps-level, full-spectrum unified land operations training exercise in 10 years, at Fort Hood.
The III Corps Warfighter Exercise, which began June 11th, is designed to exercise III Corps' mission command functions and systems and help set the conditions for the execution of future operations.
"It ranges from anything from peacekeeping all the way to major combat operations," said Col. Todd Buchs, III Corps operations officer. "The last ten years, we've been fighting counterinsurgency-centric, stability operations in Iraq and Afghanistan. Unified land operations entail fighting in those different environments simultaneously."
«Read the rest of this article»
Clarksville, TN – Karen Josephson denies any allegations of improper cash management practices. The Animal Control Division was last audited in 2002 during the tenure of the previous director.
When Ms. Josephson assumed her position last year she was not given a copy of the previous audit nor was she advised of any applicable State regulations applicable to the financial management of the Animal Control Division.
Ms. Josephson has managed the financial operations of the Division as they were managed under the previous Director.
«Read the rest of this article»

Clarksville, TN – On July 17th, 2012, around 5:45am, Clarksville Police Officers responded to a residence at the 1300 Block of Vanessa Drive in reference to a 20 year old man threatening suicide.
The 20 year old man sent text messages to a friend telling him that he was holding a gun to his head. When officers arrived, they saw a 20 year old man with a handgun who was walking in and out of the Vanessa Drive residence with armed with a handgun. «Read the rest of this article»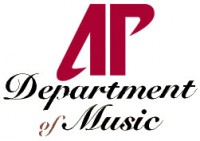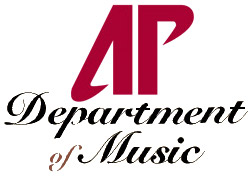 Clarksville, TN – Last weekend, Austin Peay State University's IB5 Brass Quintet traveled east to Oak Ridge, Tennessee, where the group placed third at the Calvin Smith Festival and Brass Quintet Competition.
The festival was held in memory of Calvin Smith, a former horn professor at the University of Tennessee at Knoxville, who passed away last year. «Read the rest of this article»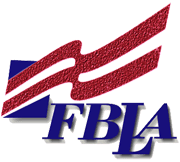 Stewart County, TN – More than eight thousand of America's best and brightest youth traveled to the historic city of San Antonio, TX to make some history of their own as they showcased their talents as future business leaders and vied for the opportunity to win over $95,000 in cash awards.
Future Business Leaders of America-Phi Beta Lambda, the largest and oldest student business organization, held its National Leadership Conference in San Antonio on June 29th-July 2nd.
«Read the rest of this article»

Clarksville, TN – The Clarksville Police Department conducted impaired driving saturation patrols July 13th and 14th, 2012 which was partially funded by the Governor's Highway Safety Office .
During this time, there were 112 vehicles stopped and 109 charges issued.
«Read the rest of this article»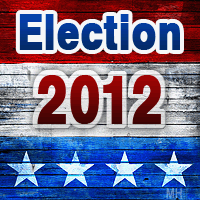 Clarksville, TN – Dr. Mark Green, the conservative Republican candidate for State Senate in District 22, spoke to a packed house at the Veterans of Foreign Wars District 6 meeting Sunday afternoon.
Green spoke about his time in the military and about some of his experiences with 160th Special Operations Aviation Regiment the night Baghdad fell to Coalition Forces. He also talked about some of his family's experiences in Clarksville while he was deployed.
«Read the rest of this article»
The 100th meeting with Ed Bearss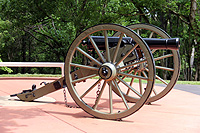 Clarksville, TN – The next meeting of the Clarksville (TN) Civil War Roundtable will be at 7:00pm on Wednesday, July 18th at the Customs House Museum, 200 South 2nd Street in downtown Clarksville.
The Customs House Museum is our partner for this event and we thank them for their help. This is a special fund raising event for the Clarksville CWRT with the proceeds going to help build the Tennessee monument at the Battle of Richmond, Kentucky.
The Meetings topic is "General George H. Thomas Versus General U.S. Grant – Union Command In The Tennessee Campaign of 1864" «Read the rest of this article»