Corey Patterson Homers, Sean Halton Drives In Two For Nashville In Losing Effort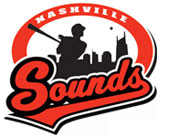 Nashville, TN – The Nashville Sounds dropped their second straight game to the Round Rock Express, falling 8-5 on Wednesday evening at Greer Stadium.
With the defeat, the Sounds (42-55) suffered their first consecutive losses since late June.
All-Star outfielder Joey Butler paced the Express' offensive attack with a 5-for-5 night that included an RBI and three runs scored. It marked the first five-hit effort by an opponent against Nashville this season.
«Read the rest of this article»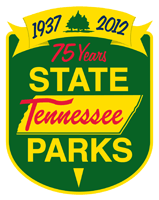 Nashville, TN – The Tennessee State Parks system has lifted a temporary ban on backcountry campfires in state parks, which was put into place June 29th, 2012, due to dry weather conditions and the potential for wildfire hazards.
The announcement is consistent with the Tennessee Department of Agriculture's recent action to lift some of the county burn bans throughout the state. For an up-to-date list of the Department of Agriculture's current county-by-county fire bans, please visit www.burnsafetn.org . «Read the rest of this article»

Clarksville, TN – A suspicious activity call resulted in the arrest of three adults and one juvenile on a string of burglaries in the Thornberry Drive, Kim Drive, Trevor Drive, and Kim Drive area.
On July 17th, 2012, a little before 1:00am, a neighborhood man spotted a small mini-van parked near the dead-end of Kim Drive and males getting out of the van wearing backpacks. He further observed the men walking and approaching vehicles in different yards.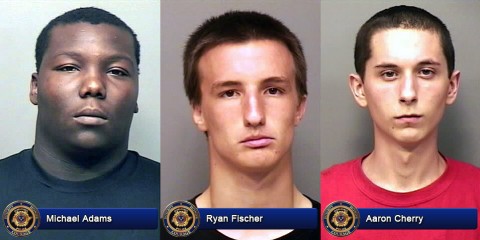 «Read the rest of this article»

Clarksville, TN – Clarksville Department of Electricity reports Windham, East Old Ashland City Road, Austin Drive, are back in service. CDE has found a primary wire down on Fairway Drive. A crew is en route to this location.
Crews will be en route to the other remaining locations as soon as possible. «Read the rest of this article»

Clarksville, TN – Clarksville Police are asking for the public's help to identify the suspects from the Kangaroo Market ATM Theft, 1874 Memorial Drive, that occurred July 13th, 2012.
Police were able to get another video from the ATM Theft which provides a decent view of the suspects. There is also a photo which isolates one of the suspects.
The lead investigator is Detective Justin Bailey. Please call the TIPSLINE, 931.645.8477.
«Read the rest of this article»

Clarksville, TN – Clarksville Department of Electricity has dispatched crews to the following outage areas; Glenstone Springs, Cedar Valley, East Old Ashland City Road, Cumberland Drive – Manning Heights to South Riverside Drive, Fairway Drive. «Read the rest of this article»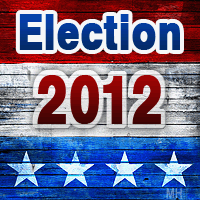 Clarksville, TN – Republican Tennessee State Senate Candidate Mark Green announced today that Jim Durrett and Cydney Miller will serve as his Montgomery County Campaign Chairmen.
"Jim and Cydney are true leaders in our community and I'm humbled to have them join the campaign," said Green.
Jim Durrett currently serves as Vice President of Business Development for First Advantage Bank. Prior to working at First Advantage Bank, Durrett worked for the City of Clarksville for thirty-one years as Director of Streets, General Manager of Gas & Water, and City of Clarksville Chief of Staff.
«Read the rest of this article»

Clarksville, TN – On July 4th, 2012, around 10:00am, Clarksville Police, Fire, and EMS responded to 3650 Oakland Road in reference to a house fire with people possibly still inside. Shortly after emergency personnel arrived on scene, the house was fully engulfed in fire, but there was no one inside.
The homeowner, Louie Daughtry arrived at the house a few hours later. He had been out with a friend in Oak Grove. Also, by coincidence his roommate had the three dogs which were normally at the house.
«Read the rest of this article»
American Public Can Donate Hotel Reward Points to Support Military Families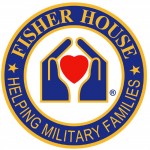 Washington, D.C. – Tennessee Wounded Warrior Staff Sergeant Charles Allen and his family joined David Coker, President of Fisher House Foundation, which provides free, temporary housing to the families of service members receiving medical care at military hospitals around the world, Maryland Senator Ben Cardin and Maryland Congressman Dutch Ruppersberger for the official launch of the new nation-wide "Hotels for Heroes" program, which allows the American public to donate their unused hotel reward points to allow the families of wounded warriors receiving medical treatment to stay for free in hotels around the country.
«Read the rest of this article»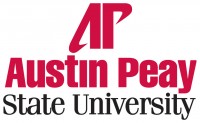 Clarksville, TN – Austin Peay State University Campus Police, along with Clarksville and Montgomery County, will join cities nationwide for the 29th annual National Night Out (NNO), a crime and prevention event, on Tuesday, August 7th.
National Night Out is designed to heighten crime and drug prevention awareness, generate support for and participation in, local anticrime efforts, strengthen neighborhood spirit and police-community partnerships, and to send a message to criminals letting them know neighborhoods are organized and fighting back. «Read the rest of this article»