American Public Can Donate Hotel Reward Points to Support Military Families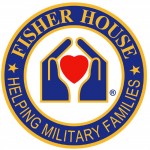 Washington, D.C. – Tennessee Wounded Warrior Staff Sergeant Charles Allen and his family joined David Coker, President of Fisher House Foundation, which provides free, temporary housing to the families of service members receiving medical care at military hospitals around the world, Maryland Senator Ben Cardin and Maryland Congressman Dutch Ruppersberger for the official launch of the new nation-wide "Hotels for Heroes" program, which allows the American public to donate their unused hotel reward points to allow the families of wounded warriors receiving medical treatment to stay for free in hotels around the country.
Hotels for Heroes was created through legislation sponsored by Senator Cardin and Congressman Ruppersberger, and will be administered by Fisher House Foundation in partnership with the Department of Defense.
Six major hotel companies – Marriott, Wyndham, Best Western, Starwood, AmericInn and Choice Privileges Hotels – are participating in the program.
"The family members of our wounded heroes should never have to stress about the financial burden of travel," said Mr. Coker. "We are honored to help facilitate the process and are confident that the American public will help make this new program a success.
"Sometimes the love and support of family and friends at the bedside of a wounded warrior is the best medicine," Congressman Ruppersberger said. "Thousands of Americans have already generously donated millions of frequent flyer miles and I am thrilled that they will now have another way of showing our endless appreciation for the sacrifices of our troops and their families. I want to thank Senator Cardin, all of the participating hotels and the Fisher House for helping to bring this vision to life."
"The Hotels for Heroes program is a winner for our nation because it provides military families with the support they need when their loved ones are wounded and it allows Americans to help those who have served our country so bravely," said Senator Cardin. "The creation of this program has been a real joint effort, and I particularly want to commend Congressman Ruppersberger, the Fisher House and all the hotel chains who are participating for making Hotels for Heroes a reality. We all want what is best for our troops and their families and now they will have this extra support available to them in times of need."
Jessica Allen, whose husband Staff Sergeant Charles Allen is recovering from injuries sustained from an Improvised Explosive Device (IED), used Hero Miles, the sister program to Hotels for Heroes, which makes available unused frequent flyer miles to benefit wounded warriors and their families, to fly herself and her two daughters back and forth from their home in Clarksville, TN to her husband's hospital bed during his recovery and rehabilitation.
"Hero Miles saved our family from a crushing expense – and gave our daughters the chance to be with their dad when he was in the hospital and learning to walk again," said Allen. "Hotels for Heroes will do something similar, and I am thankful to all the people who have and will donate their unused hotel points to benefit our military families."
About Fisher House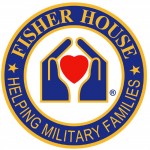 Fisher House Foundation is best known for the network of comfort homes built on the grounds of major military medical centers. The Fisher Houses are 5,000 to 16,800 square-foot homes, donated to the military and Department of Veterans Affairs, where families can stay while a loved one is receiving treatment. Additionally, the Foundation ensures that families of service men and women wounded in Iraq or Afghanistan are not burdened with unnecessary expense during a time of crisis.
Located in close proximity to the medical center or hospital it serves, each Fisher House consists of between 8 and 21 suites, with private bedrooms and baths. Families share a common kitchen, laundry facilities, spacious dining room and an inviting living room with a library and toys for children. Fisher House Foundation ensures that there is no fee to stay in a Fisher House. Since inception, the program has saved military and veteran families an estimated $192 million in out of pocket costs for lodging and transportation.
Fisher House Foundation operates the Hero Miles Program, using donated frequent flyer miles to bring family members to the bedside of injured service members. To date, Hero Miles has provided over 26,000 airline tickets to our military and their families. The Foundation also manages a grant program that supports other military charities and scholarship funds for military children, spouses and children of fallen and disabled veterans.
For more information, visit their website at: www.fisherhouse.org