Nashville Sounds Baseball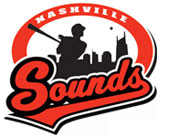 Nashville, TN – Taylor Green blasted a walk-off homer in the bottom of the ninth inning to give the Nashville Sounds a 4-3 win on Thursday night at Greer Stadium in the finale of a four-game set.
On the second pitch from Joe Ortiz (0-1), Green's unloaded his second homer of the season and first since re-joining the Sounds from the Milwaukee Brewers.
The last-at-bat victory was the Nashville's 13th of the season and gave the club a four-game series split with the Round Rock Express.
«Read the rest of this article»

Clarksville, TN – Clarksville Department of Electricity says there are power outages at Bel Air Estates, East Old Ashland City Road, Denny Road, North 2nd Street, Hermitage Estates, Cunningham Lane, Sherwood Hills among with many scattered outages. There are reports of outages along Riverside Drive and Downtown Clarksville.
CDE crews will be working into the night to restore power.

Nashville, TN – Tennessee Department of Transportation reports Friday, July 20th through Wednesday July 25th, (excluding weekends), 9:00am-3:00pm, there will be alternating lane closures on State Route 374 in both directions in order to mill, pave, and stripe the roadway between mile marker 0 and mile marker 0.8.
One lane will remain open. «Read the rest of this article»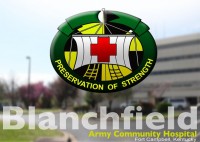 Fort Campbell, KY – Blanchfield Army Community Hospital (BACH) is hosting a College Fair for all DoD employees, Active Duty, Reserve and National Guard Soldiers and their Families from 9:00am to 3:00pm Friday, July 20th. The education fair will be held on the "0" level of the hospital in Classroom 1.
Individuals interested in attending may stop in anytime throughout the day. Informational sessions will be offered every hour. Don't miss out on talking to education advisors about earning your degree or certificate!

Clarksville, TN – Austin Peay State University senior wide receiver Devin Stark has been named Preseason All-Ohio Valley Conference by College Sports Madness.
Meanwhile, senior safety Antwaun Majors and senior kicker Stephen Stansell were named preseason second-team while linebackers Rip Rowan and Josh Carroll were named third team along with tight end Ashlon Adams.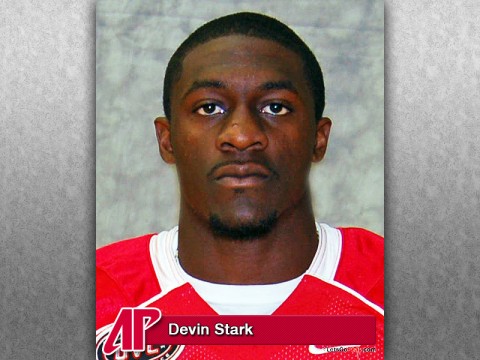 «Read the rest of this article»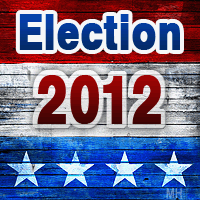 Nashville, TN – The Tennessee Republican Assembly (TRA) is chartered by the National Federation of Republican Assemblies (NFRA). The TRA is a socially and fiscally conservative group of individuals committed to strengthening the Republican Party by upholding the traditional Republican ideals that represent the American founders' original intent.
"We believe in God, family and the Constitution. We support policies that expand the rights, liberties, and responsibilities of the individual and that reduce the size and spending of government. We believe principles should always come before politics."
«Read the rest of this article»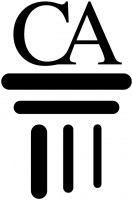 Clarksville, TN – Clarksville Academy, a Pre-K through 12th grade private college preparatory school, is pleased to announce that the Southern Association of Colleges and Schools Council on Accreditation and School Improvement (SACS CASI) has awarded Clarksville Academy accreditation.
This group represents 27,000 public and private schools and districts across the U.S. and in 65 countries worldwide educating 15 million students.
The SACS team visited Clarksville Academy in February over a two-day period and announced their accreditation in July.
«Read the rest of this article»
Nashville, TN – The Tennessee Department of Education this week released a report to the Tennessee General Assembly recommending revisions to the state's teacher evaluation system as a part of its process of continuous improvement.
The department found that many districts noticed increased quality of instruction in their schools with the implementation of the new system, which was launched in the 2011-12 school year as one of the nation's first comprehensive, student outcomes-based methods of teacher evaluation in the country. «Read the rest of this article»

Clarksville, TN – Goodbye gray skies, hello blue! Happy days comes to life on the stage of the Roxy Regional Theatre complete with Arthur "The Fonz" Fonzarelli, Richie, Potsie, Ralph Malph and all of the gang. The Roxy Regional Theatre has has excelled in their ability to bring Broadway to life on the small stage, with Happy Days they have succeeded in bringing life to the big screen.
Happy Days is what it always has been, it not rocket science, and if you go into this musical with that in mind you will have a great time paying a visit to a time life was much simpler. The new Happy Days musical introduces a new generation to one of America's best-loved families, the Cunningham's, taking audiences back to the days of 1959 Milwaukee, complete with varsity sweaters, hula hoops and jukebox sock-hoppin'.
«Read the rest of this article»
Clarksville, TN – Neil Revlett, founder and chairman of the Common Sense Coalition is calling for embattled Ward 1 City Councilman, and Tennessee State House District 74 candidate Nick Steward to resign his council seat, and claims that Steward may have committed voter fraud.
In a press release, Revlett claims:
"The Common Sense Coalition of Montgomery County appreciates that Mr. Steward answered many of the questions about his character in an interview with Hank Bonecutter on the radio program "Clarksville in Review" and other local media. «Read the rest of this article»