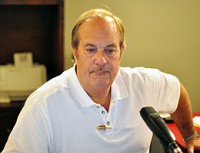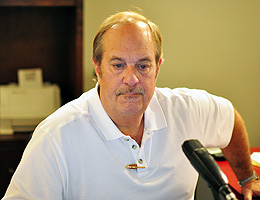 Clarksville, TN – An e-mail has been circulating warning of a "dangerous vet in Clarksville" and the target of this attack is Dr. Ron Whitford of the St. Bethlehem Animal Clinic.
The message is from a woman named Stacia Bearden, and details a story about a dog that was taken to Dr. Whitford's clinic where it was spayed. According to the email the puppy got sick and died.
After the puppy died, another Vet did an autopsy and determined that the original procedure was faulty because Dr. Whitford had used "zip ties" instead of "sterile sutures" to close off the arteries during the operation. The email goes on to warn everybody "not to use this vet, he could kill your dog."
Whitford is outraged.
In an email obtained by Clarksville Online, Dr. Whitford defends his procedure, and says "One of the top veterinary clinics in the country has done this procedure over 250,000 times without any problems. In my forty years of practice, I know what's best for an animal, and I will bet my life that the "zip ties" had nothing to do with the death of the animal, if there actually was an animal.  I have the documentation for everything I do in my practice and I defy anybody to accuse me otherwise."
Dr. Whitford has been the recent target of controversy with a local animal rescue organization that he has been critical of, and has his suspicions on who is behind this smear campaign. Whitford says he has recently taken it upon himself to open a spay-neuter clinic to make the procedure affordable for everyone.
"I'm only interested in cutting down the animal population in Clarksville, and making it possible for everyone to afford to spay or neuter their pet.  Some groups have been collecting money for years  to open such a facility, and we still don't have one," said Whitford.  "I'm tired of all talk and no action, something has to be done."
Dr. Ron Whitford will be a guest on "Clarksville in Review" Saturday morning at 8:00am on WJZM 1400  for an interview about his clinic and this controversy.  Listen and phone in your calls and comments at 931.645.6414.