Clarksville National Little League is hosting the 2012 State Junior (13-14) Baseball Tournament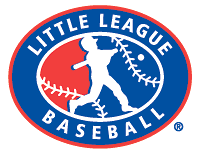 Clarksville, TN – Northwest and Spring Hill faced off Saturday, July 21st at 6:00pm in the 2012 State Junior (13-14)
Baseball Tournament held at the Clarksville National fields. Springhill got things started scoring 4 runs in the top of the 1st inning. Northwest battled back scoring 2 runs in the bottom of the 1st.
That's when Spring Hill's pitching kicked it into gear and held Northwest scoreless for the next five innings.
Spring Hill was able to scored 1 in the 3rd, 1 in the 5th and 3 more in the 6th innning. Spring Hill pushed 2 more across at the top of the 7th while Northwest got 1 run in the final inning. Spring Hill won the game 11-3.
Josh Wilkinson was the winning pitching going five innings for Spring Hill. Zach Dixon was the losing pitcher for Northwest. Spring Hill scored 4 earned runs and had 7 unearned runs.
Cortney Griffin went 3-4 for Northwest with one double. CJ Esteban had a home run for Spring Hill and Cole Flatt went 2-4 with 2 RBIs.
After the game, Kevin Warwick, Spring Hill's head coach said "I thought we had a total team effort and did an outstanding job. Wilkerson threw a a gem. We got a lot of big hits and a lot of big plays from everyone."
Spring Hill was able to extend their lead with runs in the 6th and 7th innings. "I think we started timing up the pitcher well. We got a big oppourtunity with Brady Johnson, number 16, coming in with bases loaded, two outs. He hit a double that really opened things up for us." stated Warwick. "We were putting pressure on but just couldnt get that hit. With Johnson coming in, in that moment, kinda broke things up."
Warwick went on to say, "We have been telling the boys to play fearless and just go out and play. We had a couple of plays where the guys made outstanding plays on the ball taking a hit away from them. Somethings that can take the heart out of a team."
"I thought Northwest was really good. They played well and had good pitching," said Warwick.
Spring Hill advances to play Smith County Tuesday, July 24th at 6:00pm. Northwest will play the winner of Johnson County vs. Montgomery Central Monday, July 23rd at 8:00pm.
Clarksville National Little League fields are located at 408 Gaylewood Drive, Clarksville behind Barksdale Elementary School.
For more information on Clarksville National Little League, visit their website at: www.clarksvillenational.org
Box Score
Spring Hill 11, Northwest 3
July 21st, 2012
1
2
3
4
5
6
7
R
H
E
Spring Hill
4
0
1
0
1
3
2
11
7
0
Northwest
2
0
0
0
0
0
1
3
7
3
Photo Gallery