Nashville Sounds Baseball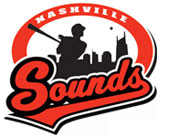 Metarie, LA – A late five-run rally by the New Orleans Zephyrs gave the visiting Nashville Sounds a 7-4 defeat on Monday evening at Zephyr Field in the finale of a four-game set.
With the Sounds leading 4-2 in the eighth with two outs, the Zephyrs batted around against three Sounds pitchers, highlighted by a Nick Green two-run single and Kevin Mattison two-run double against pitcher Tim Dillard (0-1).
With the loss, Nashville (45-57) split the series with New Orleans and lost the season series between the clubs by a 9-7 margin.
«Read the rest of this article»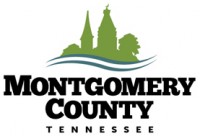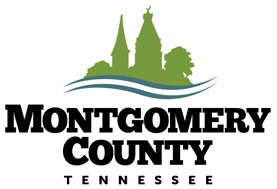 Montgomery County, TN – The Montgomery County Agriculture Extension Service will host a 4-H Fair at the 4-H Arena on August 2nd-4th. Participants from the local 4-H chapter, as well as surrounding counties, will participate in the fair.
Events include a Lamb Show on August 2nd, a Beef Show on August 3rd and a Grill Team Cook-off on August 4th. «Read the rest of this article»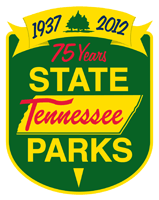 Nashville, TN – Tennessee State Parks' eight restaurants now prominently post calorie content information, allowing visitors and staff members to make informed decisions about their food choices. This partnership initiative of the Tennessee Department of Health and the Department of Environment and Conservation complements ongoing efforts to encourage personal fitness among Tennessee residents and visitors.
"After a day of hiking, golf, tennis, swimming or any of the other activities in our wonderful state parks, we can continue our healthy lifestyles by knowing the calorie content of foods available to us," said Health Commissioner John Dreyzehner, MD, MPH. "With this step, Tennessee State Parks position themselves to be an even stronger fitness destination for people who want to live healthier lives. More importantly, it helps Tennessee combat the growing problem of obesity and the many destructive health issues accompanying too much weight."
«Read the rest of this article»

Clarksville, TN – Clarksville Police responded to a frantic 911 call after a three year old child shot himself in the foot.
On July 22nd, around 5:00pm, Police responded to 139 Buttermere Drive in reference to a three year old child that had shot himself in the foot.  When officers arrived, they found the three year old child in the kitchen with his mother who was treating the child's gunshot wound.
The child's mother was in the kitchen when she heard the gunshot.  She found the three year old in the living room with a gunshot wound to the foot.  She grabbed the child, took him to the kitchen, applied pressure to the wound, and elevated the foot.   The child was transported to Vanderbilt by Lifeflight with non-life threatening injuries.
[wpaudio url="https://www.clarksvilleonline.com/wp-content/uploads/2012/07/139-Buttermere-Dr-122040447.mp3″ text="911 Call – 3 year old child shoots self in foot" dl="0″]
«Read the rest of this article»
By Don Comis, formerly with USDA's Agricultural Research Service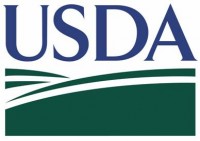 Soybean varieties that grow in rice paddies in Southeast Asia could provide the United States with much-needed genes for developing soybeans tolerant to flooding—as well as to root rot and other plant diseases found in waterlogged soils.
Tara VanToai pursued the genes for these traits. She recently retired from the Agricultural Research Service's Soil Drainage Research Unit in Columbus, Ohio.
VanToai worked with plant pathologist Anne Dorrance and soybean breeders Grover Shannon and Henry Nguyen in the search for genes that protect against both flooding and plant diseases. Dorrance is at Ohio State University's Ohio Agricultural Research and Development Center in Wooster; Shannon and Nguyen are at the University of Missouri, in Portageville and Columbia, respectively.
The team works on multiple fronts, including molecular plant breeding, with the help of DNA markers, genetic transformation, and soil management—all in an effort to protect soybeans growing on wet soils. «Read the rest of this article»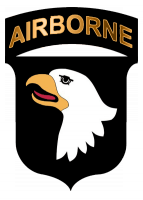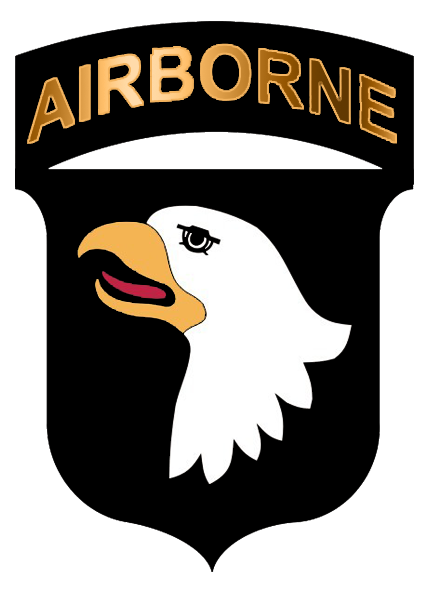 Washington, DC (Army News Service) – Currently both male and female Soldiers wear body armor that has been designed for men. But the Army plans to field to women next summer a new type of body armor, designed for them, that will be shorter in the torso with more customized adjustments specific to the female form.
Until that happens, the 14 percent of the Army who are women will continue to wear one of the 11 sizes of the Improved Outer Tactical Vest, or IOTV, that are worn by their male counterparts.
«Read the rest of this article»
By: Agriculture Secretary Tom Vilsack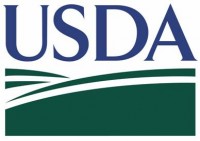 Washington, DC – This week, we continued to see historic levels of drought grip much of our nation, impacting thousands of farm families. Although the hard work and innovation of our producers has fueled a strong farm economy in recent years, President Obama and I understand the major challenges this drought poses for American agriculture.
As of July 20, the U.S. Department of Agriculture has designated 1,055 counties across the country as disaster areas due to drought. Significant portions of many crops are impacted – for example, according to the most recent U.S. Drought Monitor report, 88 percent of our nation's corn and 87 percent of our soybeans are in drought-stricken areas. Rising grain prices are threatening livestock and dairy operators with high input costs.
«Read the rest of this article»
Clarksville National Little League is hosting the 2012 State Junior (13-14) Baseball Tournament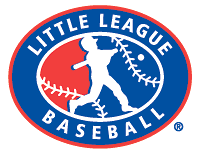 Clarksville, TN – Johnson County and Montgomery Central met in the 2012 State Junior (13-14) Baseball Tournament Sunday night, July 22nd at the Clarksville National fields. Montgomery Central jumped out early scoring a run in the 1st inning. Both teams failed to score in the 2nd inning. Montgomery Central push another run across the plate in the top of the 3rd.
In the bottom of the 4th, Johnson County loaded the bases with no outs. Brandon Vannoy then hit a double scoring two. This opened things up for Johnson County as they went on to score five more runs in the inning.
«Read the rest of this article»
Who is Lauri Day and why does she want to serve in the Tennessee Legislature?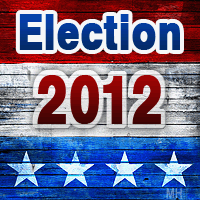 Clarksville, TN – Appearing on WJZM1400am radios "Clarksville in Review," Lauri Day says that three years ago, God laid it on her heart that this is what she was supposed to do, and has been spending the last two years visiting the legislature, and following legislation that affects Tennessee.   Day has never been elected to public office, but says she's eager to represent the citizens of the district and be a citizen representative.  "I've been very busy as a citizen, studying the issues, and I have skills that will lend to being very effective to my constituents."
Day's republican opponent is Clarksville city councilman Nick Steward.  Day says she does not want to dwell on Steward's shortcomings, and admissions of wrong doing in the military.  "I want the people of District 74 to vote for me, and not against Nick Steward.  I want the citizens to know who I am, and what I stand for.   You do what you're allowed to do, and that shouldn't impose on the district as a whole.  To do the true job of a statesman, you find the commonality of everyone."
«Read the rest of this article»

Clarksville, TN – On Saturday, August 18th, 2012 there will be a benefit concert "One Drop at a Time" at the Lighthouse Cafe' in Clarksville starting at 6:30pm. The concert will feature Jenny and Tyler with Lydia Walker.
The concert is free however, donations will be accepted to help raise money for Ryan and Jeri Lynn Owen to adopt two girls from the Democratic Republic of the Congo. «Read the rest of this article»