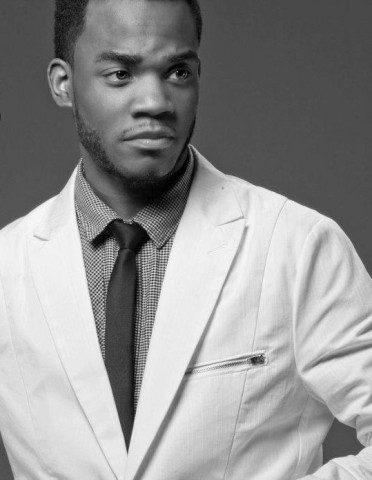 Clarksville, TN – Since the age of four, D.J. Pryor has been making his friends and family laugh. Pryor, 24, is a comedian living in Clarksville, TN. He learned early in life that making people laugh was his gift. "It was a way to get out of trouble," he said. "My way of getting out of trouble was to make my aunt and grandma laugh."
Pryor is originally from Petersburg, VA. His father was in the military, which transported the family to Clarksville.
One thing that changed Pryor's life forever was when he aunt gave him the permission to curse. "She said, 'I'll let you curse. But only if you do it in front of my guests and make us laugh,'" said Pryor. In addition to cursing and telling jokes, young Pryor would twirl into a Michael Jackson dance routine or do other silly antics to get a rousing reaction from adults. When he turned 15, he started to do stand-up professionally.
Pryor remembers sneaking to watch legendary comedians like Richard Pryor on television. "My grandma would allow me to watch Bill Cosby, but Richard Pryor was a whole different ball game." Other influences for Pryor include Eddie Murphy, Martin Lawrence, Kevin Hart, Chris Tucker and Flip Wilson.
Pryor's witty comedic style is a combination of all of these comic greats, but he says his diversity sets him apart from the others and may be his trademark. He can perform at a club and then at a church, sometimes using the same material.
Pryor was recently in the spotlight when he auditioned for filmmaker Tyler Perry. Perry held a contest allowing young film hopefuls to submit a youtube video with an original skit, and he would pick the winner to have a small role in an upcoming film. Pryor was supported by many people and came close, but didn't win. Regardless, his eyes lit up when he talked about the opportunity. "I almost had it. I was right there, man. I was so close."
In the skit, Pryor plays a young man whose girlfriend instructs him to park alone in a parking lot just so she could break up with him over the phone. Pryor's hilarious reaction was sparked by a Luther Vandross song on the radio. The song, "If this world were mine," sent Pryor over the edge. He cried, he jerked his body viciously in the car, and then stepped out of the car to throw a childish tantrum by jumping up and down. "Secretly, that's what every woman thinks a man does when they break up with us," Pryor joked. The entire skit was written by the young comedian, but inspired by the Vandross song. "I built the skit around the song," he said. "I wanted older people to vote, too. I figured that song would lure them in."
Pryor recently performed at Unity Day in Clarksville, and has performed at different locations in Nashville and Clarksville. He also performed at the Virginia House of Comedy in Virginia. Once, he opened for former American Idol contestant Corey Clark in Nashville. "We're trying to get him up and running," said Kasey Carlton, Pryor's promoter and manager. Pryor is in the process of writing and filming more comedy skits and auditioning for more film opportunities.
Pryor is also heavily involved in No Dayz Off, a team of young people that work hard producing music, video and other projects. For more information on Pryor, visit his facebook page. (facebook.com/officialdjpryor) or follow him on twitter @ DJ_Pryor.