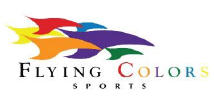 Nashville, TN – Are you looking for a fun and  memory-making family activity? Then sign up for the Nashville leg of  the Great Amazing Race for Youth on Saturday, September 8th at  Elmington Park in Nashville.
Kids in grades 1-12 team up with a  parent, grandparent, sibling or mentor and compete against other teams  in a series of fun challenges patterned after the show The Amazing  Race. Whether you run, jog, walk or watch, it'll be an experience you  will never forget. It's way more fun than a 5K!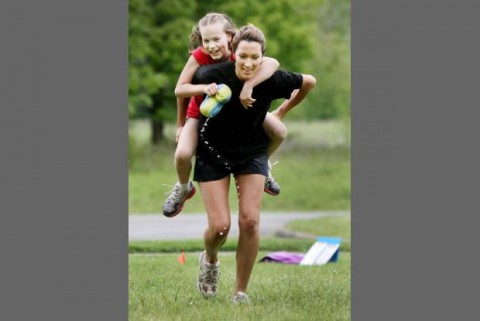 "Thank you for your time and what an awesome day my son and I had.  My son could not stop talking about it and thanking me for taking him!  I truly appreciate the work you and your team our doing, it has made  memories that will last a life time."  testimonial.
This rain or shine event pits teams of two (2) race against other  teams around a one (1) mile cross country course that includes up to  eight (8) fun-filled challenge stations. Clue cards at each station  instructs the teams to complete a task (game, relay, obstacle course,  etc.) before proceeding to the next challenge station. How well you  work as a team is the most essential ingredient to winning the race.  The team that reaches the finish line with the fastest overall time  wins. Contestants should be prepared to get a little dirty and wet –  it's part of the fun!
Teams can choose a recreation level (those who prefer to walk or  jog at a leisure pace) or a competitive level (those who prefer to run  or  are physically active).
The race will kick off at 2:00 pm. Cost is $40.00 for team of two,  one or both participants must be a youth in grades 1-12.  Kindergarten  and Pre-K are allowed only if paired with an adult. Active duty,  reserves and retired military — including spouses — receive a 50%  discount off team entry fee.
Registration will close once  the 100 team limit is reached.  So  sign up now! Spectators are welcome to tag along for free and take  photos for the scrapbook.
The top 25 teams qualify for the National Championship Race and a  chance to win $2,000!
The Great Amazing Race series supports the 30-MINUTES-A-DAY family  and academic initiative, a national program that promotes daily family  engagement in three home activities that have the power to improve  student's academic performance and family quality of life: physical  exercise, reading a book and eating healthy.
To register or for more information, visit www.GreatAmazingRace.com.
About Flying Colors Sports
Flying Colors Sports (FCS) is a marketing and community relations firm  that serves pro athletes all over the country.  For inquiries and  interviews, contact Greg Benton at or  513.518.0528.