Clarksville National Little League is hosting the 2012 State Junior (13-14) Baseball Tournament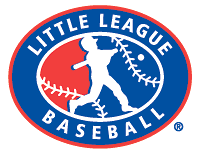 Clarksville, TN – The 2012 State Junior (13-14) Baseball Tournament continued Thursday night, July 26th at the Clarksville National Fields. Smith County took on Greenville in the 6:00pm game. Greenville won the hard fought match 6-2.
The second game of the night featured Goodlettsville against Spring Hill. The game was postponed due to rain at the top of the third inning with one pitch thrown. The score was tied at zero. The game will pick up where it left off Friday night at 6:00pm.
Due to the Goodlettsville/Spring Hill makeup game, the regularly scheduled game for Friday night (Smith County vs the winner between Goodletssville and Spring Hill) will be played around 7:30pm. The winner of the 7:30pm game will advance to play Greenville in the Championship Game.
Clarksville National Little League fields are located at 408 Gaylewood Drive, Clarksville behind Barksdale Elementary School.
For more information on Clarksville National Little League, visit their website at: www.clarksvillenational.org
Photo Gallery