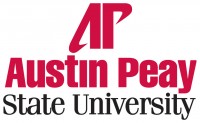 Clarksville, TN – An Austin Peay State University ROTC student graduated with high honors July 13th from the 3rd Regiment during the summer Warrior Forge program at Joint Base Lewis-McChord in Tacoma, Washington.
Cadet Nathan Brewer finished No. 2 out of 441 cadets in his regiment from the 273 schools in Cadet Command.
He received the Sinclair L. Melner Award for overall excellence in the Army Physical Fitness Test, land navigation, leadership evaluations in both garrison and field environments, and peer evaluations.
In addition, 2nd Lt. Ben Gaines, who graduated in May from APSU, was commissioned at the 5th Regiment graduation at the same military installation upon completion of Warrior Forge.
For more information about the ROTC cadet program at APSU, call the APSU Department of Military Science and Leadership, 931.221.6147.