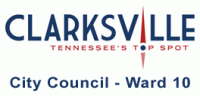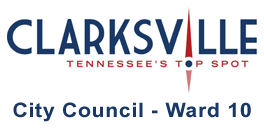 The Clarksville city council met in its usual first Thursday of the month regular session. Topics included rezoning on Trenton Road, Borrowing, Backyard Chickens, Runoff Elections, and Fireworks.
It was not a heavy agenda, but it did take over 2.5 hours to get through it. A couple of items took considerable time.
Ordinance 7-2012-13, Rezoning
I usually don't mention rezonings, unless they are directly affecting our ward or are a major topic in the community, such as the barge port. However, I mention this one as it is an example that a growing number of council members are becoming more proactive in trying to regulate the impact of development in specific areas. This zoning request was on property by Gibbs Lane, which is located in the area of Trenton and Needmore Roads. The request was a change from AG (agricultural) to R-2 (residential – small lot). The property would have access to Trenton Road.
Trenton Road is a heavily traveled state road and has been earmarked for widening and improving for years. The state has been unable to provide the money to do this needed work and the city has continued to build and develop along this corridor. There appears to be no action by the state to improve Trenton in the foreseeable future. Traffic counts show this road heading toward failure, meaning it could soon become a parking lot during peak travel times. It is often bumper-to-bumper during regular travel times.
The council has disapproved several rezoning efforts on Trenton recently in an effort to curb the growing transportation issues in this area. The vote on this rezoning was 5- yes, 6-no and 1 abstain. Councilman Burkhart abstained due to looking at a potential business venture based on the rezoning action. I voted "no". Mayor McMillan pondered voting on this rezoning and based on her comments, she would have voted for the rezoning. She stated something to the effect that if she voted, it would only create a tie and the rezoning would still fail. Thus, she did not vote. It would appear the growing traffic issues were not an element in her consideration.
Resolution 10-2012-13
The mayor was requesting authority to borrow just over $14 million to fund her budget. Readers will remember my concerns with the mayor's budget a couple of months ago. I voted against the request. The request was approved by a 7-yes & 5-no vote.
Ordinance 6-2011-12, Chicken Ordinance
The media had been bouncing this item around for a while, but there seemed little interest on the council or the general public to address this topic. Councilwoman Johnson decided to sponsor an ordinance allowing chickens in residential areas zoned E-1, R-1 and R-1A. That covers about 49% of the residential areas in Clarksville. Councilwoman Johnson did not coordinate the proposal with County Animal Control, who would have to answer calls on any loose chickens.
An initial permit and inspection are required before chickens are allowed on a property. I had about seven emails from ward residents in favor of chickens and about five not in favor. For the past couple of months, as I saw folks from our ward, I would ask if they were favor or not on the chicken issue. The finally tally was about 6 to 1 against. Since a wide majority was against it, I too voted against it. The ordinance passed in an 8-yes & 4-no vote.
Resolution 6-2012-13, Runoffs
Councilman Burkhart sponsored another resolution to require runoffs for city mayor and council positions. His proposal would have runoffs held the first Tuesday, five weeks subsequent to the general election held that year. While this sounds good on paper it is not a valid process with the local Election Commission. If you have followed the ups and down of the city charter update over the past five years, you will recall many issues and alternatives mentioned on runoffs. I support runoffs, but the process needs to be workable.
I have confirmed the director of the local Election Commission was not contacted about this latest effort. The director has repeatedly told charter groups (including the one this past spring, chaired by the mayor) that the commission would find a 30 or 35-day turnaround next to impossible to meet. I mentioned this fact to the council at last Thursday's executive session. Election results/machines have to be held until they are officially approved which takes about 20 days in itself. If a dispute arises the voting machines have to be held until that is resolved, which can take more time. Then machines have to be cleared/wiped, checked out and then reloaded. On top of that, a period of early voting is allowed which would take a couple of weeks before you can have an election day.
Councilman Burkhart said other cities manage to have quick runoff elections. That is true, but as the director of the election commission had also repeatedly said other cities have their city elections separate from other county, state or federal elections. Thus, they are somewhat less complicated and less likely to have a challenge to election results or problems that may have been encountered during the election. These other cities, with their singular elections, do not usually hold them in November. At best, 45 days might be a minimum turnaround for a runoff and that would place the election about a week before the Christmas holidays. How much interest and turnout will you get then?
All of this had been thoroughly researched and discussed to include the 2011 charter committee I chaired and Councilman Burkhart was a member of. This option was deemed not workable back then, so it was surprising to see it come back for a vote now. It was also brought up that many of us were not going to piecemeal fixes to the old charter…again.
The vote was interesting. The final was 7-yes & 6-no. It did not get the required 2/3s majority required on charter changes so it won't go anywhere. Some council members (to include the mayor) that had not been supporters of a runoff and/or those who pushed to defer a decision during the charter process, voted for the resolution. Those of us that would like to see a runoff, but knew (and would not ignore the fact) the proposal was unworkable and/or would not support a piecemeal approach to fixing the charter voted against it.
It was brought up (during discussions) that maybe we could get runoffs voted on by the citizens. The only way to vote on charter topics is to change to a "Home Rule" charter and a couple of us mentioned that (including me). After failure to get the state to support initial efforts to get a new charter, and more recent failures to even get it out of the council, shows a new approach is needed to resolve this impasse. Councilman Allen asked Mayor McMillan would she be getting the council together to look at the issues that are still causing the problems for agreement and see if we could find solutions. The answer was basically no.
As I have told readers before, I now believe an effort to go to "Home Rule" is the only solution left. Knoxville and Memphis use "Home Rule" along with more than a dozen smaller cities. The second time the charter went to the state for review, the recommendation from the state committee was to put the charter before the people for a vote. While the intent of that suggestion was not likely a "Home Rule" endorsement, the actions required and outcome would be the same.
It is time for new leadership and solution to fix this problem and I submit and endorse that Home Rule is the answer. This approach takes the state, mayor and council out of making the final decision. A general new charter and specific issues, such as runoffs or mayoral voting, can be determined by the citizens. This alternative seems to make some nervous on the council as political influence is somewhat lessened in this approach.
Fireworks
Councilman Wallace proposed that September 1st, from 6-10PM be authorized as a one-time only date to allow folks to shoot leftover fireworks from the 4th of July. If you recall we had a fireworks ban during the drought over the July 4th holiday. This passed in an 11-yes & 1-no vote. Councilman Grubbs voted no.
That's a wrap. Have a good weekend.
Editor's Note: This article contains the view points of Councilman Bill Summers and may not represent the views of the rest of the City Council, the City of Clarksville or ClarksvilleOnline.