Clarksville, TN – The weekly Clarksville Parks and Recreation Department Recreation Report provides Clarksvillians with a glimpse at the activities and events that are available from the Parks and Recreation Department for them to enjoy together as a family.
This weeks highlights include:
Youth archery begins August 6th!
August thru October program guide now available
Youth Hip-Hop & Jazz program
Pooch Pool Party
Riverfest Regatta registration under way
Youth archery begins August 6th!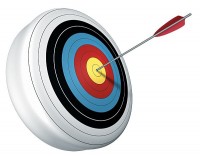 Burt-Cobb Community Center will begin its four-week archery session, Monday, August 6th, to teach youth grades 4-12, the basic fundamentals of the sport. Classes are held Mondays from 4:00pm to 5:00pm. The cost is only $10.00 per student! A community center ID card is required. Can't attend these dates?
Register for September's session scheduled for September 4th-25th at Crow Community Center. Register online by visiting, recpro.cityofclarksville.com.
August thru October program guide now available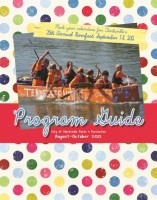 Are you interested in learning more about what Parks & Recreation has to offer? Pick up our quarterly program guide to find out about leagues, special events, how to rent our facilities and so much more.
Program guides are free and can be picked up at our main office or any of our three community centers. You can access a digital copy by visiting www.cityofclarksville.com.
Crow center offers new session of youth hip-hop & jazz program
A new session of hip-hop & jazz will begin August 15th for youth ages 5-16. This introductory class, taught by Ashley Denno, will introduce youth to the art of Jazz and Hip Hop dancing. Students will be taught the basic steps and moves of hip hop and jazz dance while also getting cardiovascular exercise. Cost of this program is $5.00 per class or $30.00 for the 6-week session.
Classes will take place weekly at the Crow Community Center on Wednesday evenings. Classes for ages 5-7 years will be held at 5:00pm, ages 8-11 will be held at 6:00pm, and ages 12-16 will be held at 7:00pm. Classes must have at least 6 participants, so sign up today and tell your friends!
Registration for Hip Hop & Jazz is available onsite as well as online at recpro.cityofclarksville.com.
Pooch Pool Party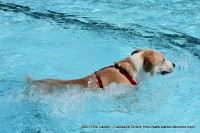 Patrons and their pups are invited to join the party, Saturday, August 11th, from 1:00pm to 4:00pm at Swan Lake Sports Complex Pool, located at 2002 Sanders Road. Dogs will be able to take a dip in the pool and their owners can visit with dog-related businesses and organizations from around town, play games, and register for a chance to win prizes!
All dogs must be at least 6 months old and have proof of current vaccinations. Ramps will be available to provide easy access to the pool for the dogs.
Cost for Pool Pooch Party is $3.00 per dog. Owners will be limited to two dogs per family.
Riverfest Regatta registration under way
The Riverfest Regatta, sponsored by U.S. Bank, is not your typical boat race. The boats racing down the Cumberland River Saturday morning, September 8th, will be made of cardboard or plastic bottles (new this year) and a few other approved materials. Not only will teams be racing for bragging rights, but trophies will also be awarded to the first-, second- and third-place teams in each division.
Register by September 5th to compete in one of the following divisions: Adult Open, Business and Industry, Church/Civic, City Department and Military. If you think you have what it takes, register online at recpro.cityofclarksville.com.
About Parks and Recreation
The Clarksville Parks and Rec Report and Parks Department press releases is written by Candice Tillman,  the Supervisor of Marketing & Public Relations for the City of Clarksville Department of Parks & Recreation.

Web Site: http://www.cityofclarksville.com/parks%26rec/
Email:
Sections
Events
Topics
Archery, Burt-Cobb Community Center, Clarksville Parks & Recreation Department, Clarksville Parks and Recreation Program Guide, Clarksville Parks and Recreation Report, Clarksville TN, Crow Community Center, Cumberland River, Pooch Pool Party, Registration, Riverfest, Riverfest Regatta, Sanders Road, Swan Lake Pool, Swan Lake Sports Complex, U.S. Bank, Vaccinations