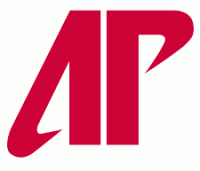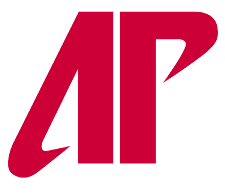 Clarksville, TN – Dr. Sharon Mabry's plane was delayed. The Austin Peay State University professor of music arrived at the Copley Plaza Hotel in Boston a little after 11:30 p.m., some six hours later than she intended. She was tired, having spent the day rushing through airports to make connecting flights, and she needed a good night sleep. The next morning, she was scheduled to sing live before a national audience on WGBH radio.
But when Mabry reached the front desk of the hotel, she learned her bad day was just beginning.
"We walked up to the counter, and this elegantly dressed man said he had given away our reservation because they were overbooked," Mabry said.
She and her accompanist, Patsy Wade, were close to panicking. They explained to the clerk that they were supposed to perform a concert in only a few hours. «Read the rest of this article»
Clarksville, TN –
The Clarksville Christian Women's Connection would like to invite all ladies to come out wearing your beach and nautical togs to attend a special concert event featuring Linda Oliver, from Birmingham, Alabama On Tuesday, August 21st, 2012 from 10:00am-11:30am at the Fellowship Hall of the Madison Street United Methodist Church.
Linda has sung with the Temptations and Alabama; she has also performed for First Lady Laura Bush, to name a few. Also featured is guest speaker, Kim Spicer, from Cullman, Alabama, who will talk about "Gaining New Perspective By Near Drowning". «Read the rest of this article»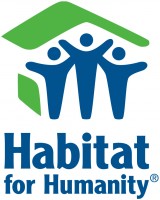 Clarksville, TN – Habitat for Humanity of Montgomery County, TN is currently seeking partner families for its homeowner program.
The application process allows a family to demonstrate their willingness to partner by completing the application and by demonstrating their financial capacity to afford a no-interest mortgage and need for suitable housing.  Applicants will submit copies of their income, housing, debts, bills and any other information supporting their desire to partner with Habitat. The Family Selection Committee reviews applications every month.  Qualifications are listed on our website – go to www.habitatmctn.org and click Homeownership. «Read the rest of this article»
Clarksville, TN –

On August 4th 2012 at about 1:30am, there was an armed robbery at the Kangaroo Express on Dover Road at Kelsey Drive.
The two suspects are black males.  One was wearing all black with a white shirt tied around his head and carrying a handgun.  The second suspect was wearing all red with a red bandana around his face.
They are believed to have left in a blue Oldsmobile with dark tinted windows.
«Read the rest of this article»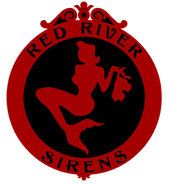 Clarksville, TN – Clarksville Roller Derby's Red River Sirens presents "School House of Pain", the 4th Home Bout of this Season. The Red River Sirens will be taking on Chattanooga Roller Girls' B Messie Smiths in a Back to School theme, on Saturday, August 18th at Magic Wheels, 1671 Fort Campbell Boulevard.
Doors open at 6:00pm and the action begins at 7:00pm. Tickets are $10.00 at the door, $8.00 in advance at participating businesses throughout Clarksville. Please check the web site www.ClarksvilleRollerDerby.com for the locations. Children aged 12 and younger admitted free with a paying adult. A beer garden will operate just outside the skating facility, and soft drinks and snacks will be available as well. «Read the rest of this article»
Tennessee Titans (0-0) at Seattle Seahawks (0-0)
Saturday, August 11th, 2012 • 9:00pm CDT
CenturyLink Field • Seattle, WA • TV: WKRN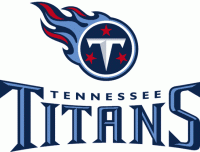 Nashville, TN – The Tennessee Titans (0-0) open their preseason schedule this week, traveling to Seattle to face the Seahawks (0-0) at CenturyLink Field (capacity 67,000). Kickoff is scheduled for 9:00pm CDT on Saturday, August 11th.
The Titans begin their second preseason under head coach Mike Munchak, now in his 31st season with the franchise. Last year, Munchak led the Titans to a second-place finish in the AFC South with a 9-7 record. They finished a game behind the 10-6 division champion Houston Texans and narrowly missed out on a Wild Card playoff berth. «Read the rest of this article»
Early Registration Discount on Selected Courses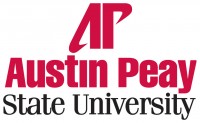 Clarksville, TN – Develop a new skill, explore a new idea, learn a new language, or seek a new career with one of the upcoming classes from Austin Peay State University's Center for Extended and Distance Education. Register early and receive a 10 percent discount on selected courses.
Preregistration is required for each course. «Read the rest of this article»


Clarksville, TN – The City of Clarksville Parks and Recreation Department invites you to sleep under the stars at Billy Dunlop Park. Registration is underway for the spring family camp out beginning at 2:00pm Saturday, September 29th, until 9:00am Sunday, September 30th, at the park located at 1930 East Boy Scout Road.
Activities will include a bonfire, archery, games, ghost stories and lots of fun! «Read the rest of this article»


Clarksville, TN – Whenever Beachaven Vineyard and Winery holds one of their Jazz on the Lawn concerts you know you will have a good time. That was the case with Saturday's Concert Featuring Richard Waters and the Blues Boyz.
It was much cooler than it had been at recent concerts, however some may have been discouraged from attending by the overcast skies which threatened rain, those who did attend had a really great time as they listened to a mixture of  Blues, Funk, and Rock from the Nashville based band.
«Read the rest of this article»
Washington, D.C. – Ford Motor Company is recalling certain model year 2001 through 2004 Escape vehicles equipped with 3.0L V6 engines and speed control manufactured from October 22nd, 1999, through January 23rd, 2004. Inadequate clearance between the engine cover and the speed control cable connector could result in a stuck throttle when the accelerator pedal is fully or almost-fully depressed.
This risk exists regardless of whether or not speed control (cruise control) is used.
«Read the rest of this article»