Clarksville, TN – Whenever Beachaven Vineyard and Winery holds one of their Jazz on the Lawn concerts you know you will have a good time. That was the case with Saturday's Concert Featuring Richard Waters and the Blues Boyz.
It was much cooler than it had been at recent concerts, however some may have been discouraged from attending by the overcast skies which threatened rain, those who did attend had a really great time as they listened to a mixture of  Blues, Funk, and Rock from the Nashville based band.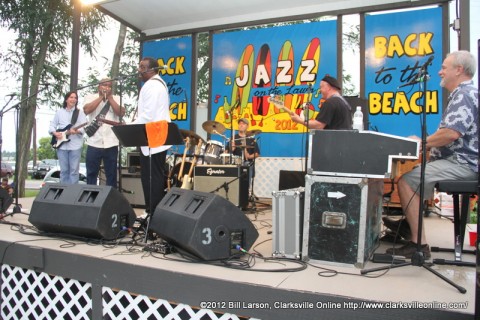 One women had recently moved to Tennessee from Alabama and had come to Jazz on the Lawn all the way from Brentwood to take part in a Middle Tennessee Meetup group, others were there to celebrate birthdays, anniversaries, and the myriad of other occasions which make life bearable.
The Next Jazz on the Lawn will be in two weeks on August 18th featuring CJQ, hope to see you there!
Photo Gallery