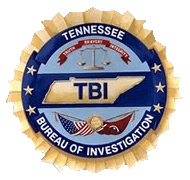 Nashville, TN – The Tennessee Bureau of Investigation arrested a Humphreys County, Tennessee woman for criminally negligent homicide after she was indicted by the Humphreys County Grand Jury for her role in her brother's death last year.
Sarah Redmond, 29, of 201 Cyclone Lane, Waverly, TN was arrested yesterday in McEwen, TN and booked into the Humphreys County Jail on $2,500 bond. The District Attorney General requested TBI to investigate the death of 40-year-old Herbert Carl Redmond when he died on October 18th, 2011.
«Read the rest of this article»
APSU Sports: Austin Peay Volleyball

Clarksville, TN – Austin Peay State University's volleyball team reported to campus, Thursday, and began their preseason schedule with a full slate of team meetings.
The Lady Govs will begin a condensed 14-day preseason schedule with a 10:00am, Friday practice at the Red Barn on campus. Austin Peay will have to make the most of the limited preparation time before opening the 2012 season at the Memphis Invitational, August 24th-25th.
«Read the rest of this article»
Video by Spc. Bradley Parrish
4th Brigade Combat Team, 101st Airborne Division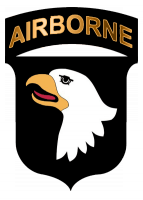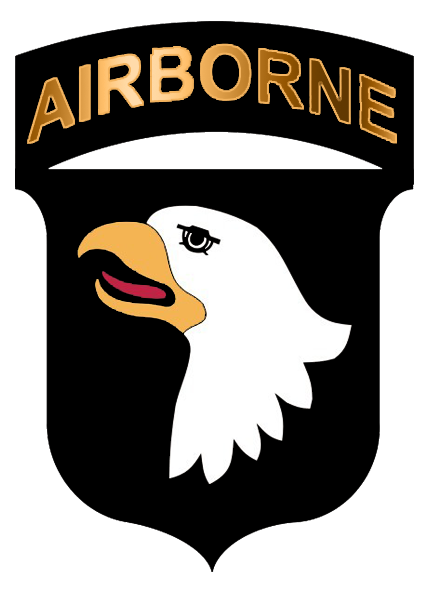 Fort Campbell, KY – U.S. Soldiers and Families from 4th Brigade Special Troops Battalion, 4th Brigade Combat Team, 101st Airborne Division, spend the day having fun in the sun during the 4th BSTB Organizational Day, August 3rd, 2012 at Fort Campbell, KY.
Homestand Highlighted By Three Fireworks Shows, Two Trevecca Nazarene University FAITH NIGHT® Concerts, Elvis Night, And Specialty Jersey Off The Back Night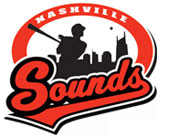 Nashville, TN – The Nashville Sounds return home to Greer Stadium this Friday, August 10th, to open an eight-game homestand against the Salt Lake Bees (Angels affiliate) and Tacoma Rainiers (Mariners affiliate) of the PCL Pacific Conference Northern Division.
Highlighting the homestand's worth of promotions will be three fireworks shows, the final two Trevecca Nazarene University FAITH NIGHTS® pregame concerts of the season, and "Double Plays for Down Syndrome Night" – a special evening for the Down Syndrome Association of Middle Tennessee and the Pujols Family Foundation at the ballpark during which the Sounds will wear special blue and yellow pinstriped jerseys on the field.
«Read the rest of this article»
The day before our Tennessee primary election, Ted Cruz overcame overwhelming odds to win the run off election for U.S. Senate in Texas.  Mr. Cruz did not have the endorsements of the establishment,  anywhere close to the money of his opponent, but he won handily with 57% of the vote.
Thursday in two Middle Tennessee races there were two candidates who were funded and endorsed by the GOP establishment, yet were soundly defeated by candidates with zero political experience, few endorsements, and very little money.  I am referring to Tennessee House races: Lauri Day in District 74 and LTC Courtney Rogers in the 45th District. «Read the rest of this article»
APSU Sports: Austin Peay Football

Clarksville, TN – Austin Peay State University head coach Rick Christophel can only hope his Governors are just as aggressive in full pads as they were in just shoulder pads, Wednesday.
The Governors will be in full-pad, full-contact mode, 9:00am, Friday morning when they hit Governors Stadium. Christophel has been enthused with what he has seen so far in the first week.
«Read the rest of this article»
Clarksville, TN – Dunbar Cave State Natural Area has been a State Park since 1973. The cave and its surrounding 110 acres have considerable scenic, natural and historical significance. The entrance offered shelter to prehistoric Native Americans as far back as 10,000 years.
Dunbar Cave State Natural Area will present many nature programs this summer.
Upcoming events include: Night Hike, Stellaluna, Wildflower Walk, Nature Readings: Friends, Bird Feeders, Walnut Friends and so much more!
«Read the rest of this article»

Nashville, TN – From Thursday August 9th through Wednesday August 15th, (excluding weekends), 9:00am-3:00pm, there will be periodic lane closures in each direction on I-24 from the 0 mile marker to the 32 mile marker in (Cheatham, Montgomery and Robertson Counties) and on I-65 from the 97.71 mile marker to the 121.47 mile marker in (Robertson and Sumner Counties) in order to spray Johnson grass and guardrails for vegetation control.
This will be a moving operation. «Read the rest of this article»
Clarksville, TN – As you all know, helping Clarksville become a healthier and fitter city has been one of my priorities since I took office. Beginning with the creation of the Mayor's Fitness Council, I began to look for ways that we could encourage individuals, businesses and organizations to address our collective health issues. I believe that the City can, and should, set an example for others to follow.
I am, as you know, also committed to saving the City money where possible and practicable. In this case, by building an on-site health care clinic for the City's employees, we are able to offer more health care options and encourage them to become healthier and save money for our employees and the City of Clarksville. «Read the rest of this article»

Clarksville, TN – Clarksville Police are asking for the public's assistance to locate a man for a welfare check.
Police received a report that the man had requested assistance about legal issues concerning his wife and two children. The man indicated he had been discharged from the military and has PTSD.
«Read the rest of this article»