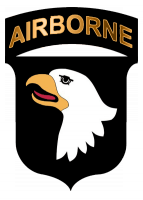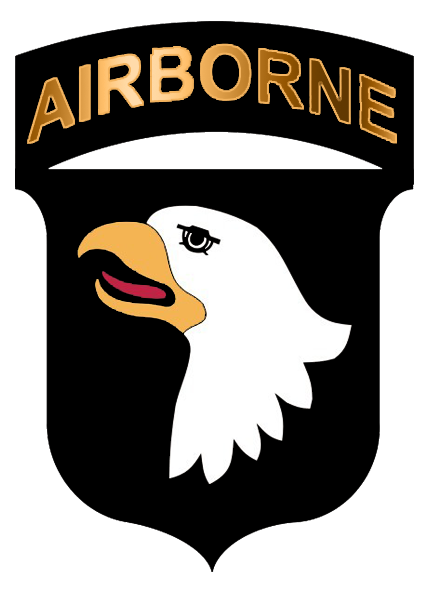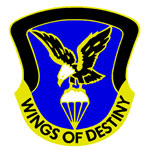 Fort Campbell, KY – The 101st Combat Aviation Brigade yesterday held a color casing ceremony marking the transition of the unit to a wartime footing as they prepare to deploy to Afghanistan. The Brigade will be deploying to Regional Command East (RC East), and supporting ground units in both RC East and Regional Command North (RC North).

The host for the ceremony was Col. Paul Bontrager, Commander of the 101st Combat Aviation Brigade, the Commander of Troops was Lt. Col. Sal Herrera, Deputy Commander of the 101st Combat Aviation Brigade.

The brigade received its warning orders for deployment in March 2011. Shortly after returning from the last deployment in support of Operation Enduring Freedom in 2010 to 2011. Since that time the brigade has replaced or overhaul every piece of the brigades equipment modernized its aircraft fleet, and engaged in multiple training exercises designed to ensure that the soldiers are ready for their deployment.

Col. Paul Bontrager took command of the 3,500 soldier brigade just a little over a year ago. Much of his time is been occupied with getting his unit ready to go back to war. "I've never seen battalions work harder than these battalions of worked, and I've never seen a more ready organization. So we're excited. We think this is going to be a good deployment for us," he said.

The color casing ceremony is important because to the individual soldiers because it marks a transition from being at home to heading to the combat zone. "The casing ceremony. What it does is this sets the tone. As you get ready to go downrange. There is a physical preparation, as well as the mental preparation; and this is part of the mental preparation." Part of that preparation includes changing the uniform they wear, to the color casing ceremony, to saying goodbye to their families before they get on the aircraft to fly them to Afghanistan.

Bontrager sees the mission of the 101st Combat Aviation Brigade during this deployment as support the Afghan people and our coalition partners, as we continue the draw-down of US forces from Afghanistan as we continue the work of extracting America from this conflict. "This deployment is going to be our fifth is a Brigade, but it's different than every other deployment that will been on. What makes this deployment a little different as now as America begins to extract itself from the war."

He continued "The challenges are different, and they are varied. We've got to approach this as as if it is our first deployment, even though most of us have had multiple deployments. We are approaching this as if it's the first time were going in the country. And that in the nutshell has many many follow-on issues that go with it."

He feels his men are as ready as they can be. "we're excited, we're ready. We've had a great intensive training cycle where every one of our battalions got to get out on its own. Every Battalion went to Colorado where they're able to replicate the high-altitude flight environment that is Afghanistan. Each Battalion also got to go on a mission readiness training exercise with an infantry Brigade. When they got to practice the precise and exact missions that they are going to be accomplishing downrange."

Soldiers always have to expect the unexpected, "For us to think that we have all of the challenges identified for this nine months straight deployment would be naïve on our part," he said. "Were going to come under this nine-month straight deployment with no break, with our eyes wide open and truly learning everything that we can."

The welfare of the men under his command is one of his primary concerns. "We know that you can't go just 100 miles an hour every single day for nine months straight without there being follow-on repercussions. So from the average soldier all the way up to the highest leader we have to keep an eye on each other, We have to make sure that we are getting enough rest, and that we are taking a break whenever you can at some point during the deployment." Bontrager is doing all he can to minimize those repercussions, "There are many things that we don't know and that is something that concerns, and us will have our eyes open on it. I've given that specific task of looking at the force to our medical assets. We also have an embedded clinical psychologist on the trip, and I expect them to be watching that closely also."
Returning to the battlefield
Upon returning from Operation Enduring Freedom 10–11 in March of 2011, the Wings of Destiny Brigade received a warning order to again deploy to Afghanistan.
Immediately refitting and resetting operations began to replace or overhaul every piece of the Brigades equipment. The Destiny Brigade modernized its aircraft fleet by fielding new UH-60M Black Hawk helicopters into its 5th and 6th battalions, and added unmanned aerial vehicles to its Calvary squadron
By December of 2011, the Brigades training phase began in earnest as the Brigade reorganized into Multifunctional Aviation Task Forces. Enabling each Battalion formation to execute assault, attack, medevac, and calvary missions. Each Battalion Task Force subsequently completed validation training exercises in support of an infantry Brigade Combat Team, and high-altitude aviation training in Colorado that replicated the flight environment of Afghanistan.
The Wings of Destiny Brigade simultaneously conducted battle command systems training with the Brigade level tactical operations center exercise at Fort Knox, Kentucky, in order to test long-range communication capabilities, and culminated with the scenario-based aviation training exercise conducted at Fort Rucker, Alabama where the Brigade demonstrated stability a plan prepare and execute aviation missions. While maintaining situational understanding of multiple complex missions.
This modernization and training effort ensure that the Destiny Brigade can strategically deploy anywhere in the world and is prepared for full-spectrum aviation operations, and resulted in the 101st Combat Aviation Brigade being designated as opposed full-spectrum aviation Brigade in the United States Army.
The 101st Combat Aviation Brigade has a proud long and historic lineage. The upcoming deployment to Operation Enduring Freedom 12–13 represents the sixth time. The elements from the 101st Combat Aviation Brigade have deployed to combat since the events of September 11th, 2001 and the fifth time the Brigade has deployed as a Brigade task force.
As the Wings of Destiny move toward again it is the epitome of a trained, disciplined and fit organization and is fully prepared for its next rendezvous with Destiny.
Col. Paul Bontrager's Speech
Good afternoon everyone. It's great to see all here today for such an important event in the history of this Brigade as we case of colors and preparation for our deployment Afghanistan. This quite a crowd assembled here which is good to see. For these events are important. This ceremony sets the tone for the venture were about to embark on.

We are honored and humbled to have so many distinguished guests and friends of the Destiny Brigade here with us and very much appreciate your attending to show your support for soldiers and the families.

I must reiterate and recognize the presence of our very first commander, then called the 101st Aviation Group before it was a Brigade, our very own Col. Ted "Wild Turkey" Crozier, Ret. For those of you that are not aware we call a conference room here at Fort Campbell, The Wild Turkey Command Conference Room. We have a bronze plaque packed up on it would Afghanistan right now. And when we arrive in Bagram we will hang the sign on our conference room forward, that says the wild Turkey command conference room. Every decision of significance that we make board will sir be made in your room.

Finally I must recognize the presence of our infantry brother Brigade Commanders and Command Sgt. Maj.'s. Supporting you is our noble cause, you are why we exist. And we won't forget that. We look forward to supporting your operations downrange.

I will repeat the numerous training cycle accomplishments it heard about in the narrative thread earlier. But know as we case the Brigade and battalion colors I can confidently report that the soldiers that served under these colors are extremely well-trained and the tasks that they must accomplish, their disciplined in the conduct in the execution of their duties, and their mentally and physically fit. In short, this Brigade is prepared for what lies ahead and focused on my next rendezvous with Destiny.

The timing for the ceremony is ever so fitting. For as we prepare to celebrate this greatest of all division's anniversary on August 16th. We acknowledge that we again call to move forward into the breach. Continuing the strong traditions of this division and upholding the high standards and honor of those who have gone before. But while we celebrate our historical foundation we must approach this new challenge with humble dignity and utmost respect for the duties ahead.

For while this is this Brigades fifth deployment since September 11th, 2001, this deployment is unlike any previous with new challenges and complex difficulties that we must overcome. But Destiny soldiers. We are up to this task, for you are soldiers of action. Moving into the dangers of combat, but bolstered by a common commitment to bring all of the might of the 101st Airborne Division to bear against the enemies of our nation. Strengthened by the love of our families, and this wonderful community that we call home. Driven by the knowledge that our efforts make a difference, and that we're making the world a better place for all.

But most importantly compelled forward by the need to serve that soldier on you left and you're right, to hold the line, to be the strength of the phalanx. This is what we do; this is what we were born to do. Destiny soldiers while our duties are daunting, and this deployment will possibly be the hardest and most mentally stressful that we have been on.

But we are the mighty 101st Combat Aviation Brigade, the most celebrated aviation Brigade in the Army. We are the history of Army helicopter aviation. Standing on the shoulders of those who came before us names like Phoenix, Lancer. And the Pathfinders of Eagle assault; Saber and all their historic troops; Annihilator, Banshee, and Condor; Expect No Mercy and their historic actions in Desert Storm and since; Shadow, which is comprised of all the Division's great enablers; and we can do nothing without the mighty Troubleshooters.

But we are being asked accomplish more. Destiny's headquarters will be consumed drawing in battalions from Germany and the National Guard, our span of control doubled, and our mission to draw-down and extract America from this conflict. And therein lies the complexity. This requires great discipline and mature patience. To exercise restraint more than we'd like, because it's the right thing to do at this particular time.

To paraphrase some of our historical leaders when they were faced with times of great responsibility. Each generation has its task that it must accomplish, and it cannot be excused for failing to accomplish that task. And fate has dictated is our task that our soldiers and our family members must again do the work of the nation, and we must succeed, we will succeed. Never in the history of human conflict was so much owed by so many to so few. For again the eyes of the world will be upon us, and the hopes and prayers of liberty loving people everywhere march with us.

For I firmly believe, and I'm so confident in the sincerity of our intentions that I know that we could trust the welfare of our families in this Brigade and had the Providence. So Destiny Brigade as we cased our colors, rededicate yourself to the mission ahead, look forward to that day a few weeks from now when we uncase our colors in Afghanistan and do the work of our nation. Driven by the love of all that is important, compelling you to accomplish that which you were born to do, and this will be our finest hour!

Thank you all very much for coming today. Please remember those forward in harms way, and hold close the family members that we leave behind. May God bless this division, this community, and our nation. Wings of Destiny, Air assault!
Photo Gallery
About Bill Larson
Sections
News
Topics
101st Airborne Division, Air Assault, Attack, Bagram Air Base, Calvary, Color Casing Ceremony, Deployment, Fort Campbell, Fort Knox KY, Fort Rucker AL, Medevac, Operation Enduring Freedom, Regional Command East, Regional Command North Paul Bontrager, Sal Herrea, September 11th 2001 9-11, Ted Crozier Sr., U.S. Army, UH-60M Black Hawk Helicopter, Wild Turkey Command Conference Room, Wings of Destiny