Clarksville, TN – On August 15, 2012, around 8:30pm, Clarksville Police responded to the Kangaroo Express, 3300 Pembroke Road,  after a man was stabbed with a knife described as a "Bowie Knife". The stabbing occurred inside of a residence at 3414 Pembroke Road.
According to witnesses, friends were gathered at the residence for a dinner together. During the course of the evening, Jonathan Troy Hargadine, 49, and Jason Bennett, 20, engaged in a friendly wrestling match in which Hargadine was deemed the "loser".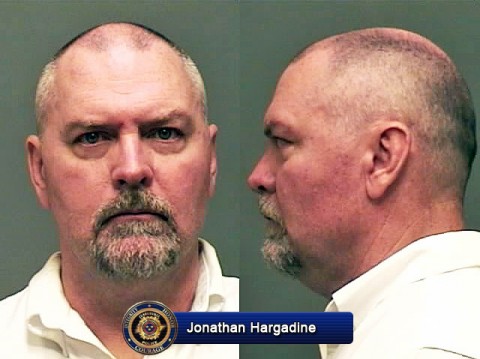 After the match, Hargadine went to his office, retrieved a large "Bowie Knife" and stabbed Bennett in the right side of his chest. Bennett and his girlfriend retreated from the residence, drove to the Kangaroo Express, and waited for Police and EMS to arrive.

Police went to Hargadine's Pembroke Road residence, where he was found sleeping on a couch and took him into custody.

Bennett was transported to Vanderbilt by Lifeflight, treated, and released.
Jonathan Hargadine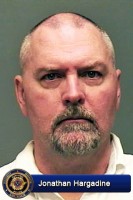 Name: Jonathan Troy Hargadine (W/M)
DOB: 5-2-63
Given Address: 3414 Pembroke Road, Clarksville, TN
Charged With: Criminal Attempt to Commit Homicide
Booked Into: Montgomery County Jail
Bond: $250,000.
Sections
News
Topics
Bond, Clarksville Police Department, Clarksville TN, CPD, EMS, Kangaroo Express, LifeFlight, Montgomery County jail, Pembroke Road, Stabbing, Vanderbilt University Medical Center