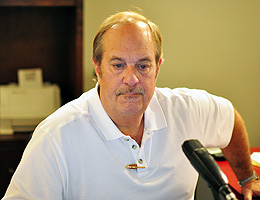 Recently, a public records request made by local attorney Mark Rassas, got a lot of people's attention, when he asked the city of Clarksville for the e-mails of all city councilmen.  Everybody wondered the same thing; "What's he looking for?"
Well, the picture is getting clearer.
I speculated that it had something to do with the recent failure of the Charter Revision, and lo and behold, that seems to be the case.
Mr. Rassas indicates in his most recent e-mail:
My concerns began earlier this year when I served with the current Council Members and 11 other citizens on the Charter Revision Committee. During that process, I realized that some Council Members were sending out emails, using City resources, in support of a political agenda which was to oppose the current Mayor, regardless of the best interest of our City. Council Members McLaughlin, Jones, Summers, and Allen had previously supported almost identical Charter Amendments, but flip-flopped under the present leadership. For example, Ms. Jones, used city email to justify her opposition, arguing for a run-off election for the Mayor, but opposing a run-off election for her own seat.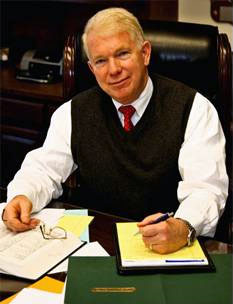 When Mr Rassas submitted his request for public records, he attached a copy of his drivers license, for whatever reason.  The city then forwarded his request to all city councilmen.   Those councilmen who have a mailing list then sent his request, including his drivers license, to their constituents, informing them of his request.
That didn't sit too well with Mr Rassas and I don't blame him. Rassas went on to say:
I learned Friday morning that Council Member Deanna McLaughlin emailed an actual copy of my driver's license to all persons on her mass email list. This appears to be in retaliation for me making a public records request for the email addresses that several Council Members have been using to send "blind" emails to persons in our community (they don't let you know who else is receiving the mail so you can't make your opinions known to others). I have also learned that Kaye Jones sent another mass email, naming me and implying that my request was an invasion of privacy.
Rassas continued:
The reactions of Ms. McLaughlin and Ms. Jones to my request for openness would seem funny if it had not led to subjecting me to identity theft. Ms. McLaughlin's action are not a joke and I hope that they are investigated by the appropriate authorities. If a Council Member will mass email a citizen's drivers license, what else will they do to protect their turf. Our City can do better and should!
I'm confused.
Mr Rassas sent a letter WITH drivers license to the City of Clarksville, which immediately became public record.
The c then sent his public records request, WITH drivers license attached, to all councilmen. Again, public record.
Councilman Deanna McLaughlin sent it to her mailing list, informing them that Mr Rassas now had THEIR e-mail addresses, and they should be aware of that. McLaughlin told me that she even asked the City Attorney if it was "ok" to send it out, and he told her that it was "alright."
So….
Why did the city of Clarksville forward Mr. Rassas's public records request, WITH his drivers licensed attached?
Why was it wrong for Mrs McLaughlin to do the same thing?
Did anybody know his drivers license was even attached?
Is anybody actually reading these requests?
Will the Titans make the playoffs?
Good God people, just what the HELL is going on here?
First, let me just say that Mark Rassas is one of the finest people I have ever known.  His family has a long and rich history of service to Clarksville. Mr. Rassas has a distinguished record of military service, and contribution to his community. He is a devoted father and husband, and a very successful attorney.
Deanna McLaughlin is a dedicated public servant. She works very hard for her constituents. She and her family are retired military, and chose to settle here and raise a family in Clarksville. Her husband is a Clarksville police officer, who puts his life on the line for his city EACH AND EVERY DAY!
Ladies and gentlemen, this is about politics. Clear and simple. Clarksville politics at it's best, or worst, depending on your position.
Rassas was a member of the most recent edition of the Charter Revision Committee, appointed by Mayor McMillan.   They, like the previous committee, worked very hard to craft a Charter that this city could be proud of, and as we all know, the Charter failed.
McLaughlin has been on the "opposite" side of Mayor McMillan on almost every single issue since becoming mayor. As is Councilwoman Kaye Jones (also a target of Mr Rassas's e-mail).
Does this picture get any clearer?
So, once again, the citizens of Clarksville are being "played" by politics that, as I've said before, is getting really, REALLY old.
Somebody dropped the ball.
Mr. Rassas's drivers license should have never been distributed to ANYONE, including the city council. I don't care who wants to point fingers at who, a drivers license is sensitive information.
I also don't believe Deanna McLaughlin is "malicious."
Please kids.  Can we just get to work and move this city forward and stop playing "he said, she said?"
Probably not.
Mark Rassas' Public Records Request
This is the public records request made by Mark Rassas which was sent out by Deanna McLaughlin, the City Councilwoman of Ward 2. This document has been redacted by Clarksville Online to remove identifying information from the included scan of Mark Rassas' drivers license.