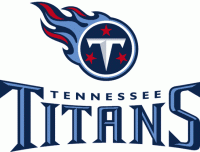 Nashville, TN – The Tennessee Titans are asking fans to bring their used cell phones to the game as Tennessee hosts the New Orleans Saints at 6:00pm Thursday at LP Field.
The wireless phones will be collected at seven drop locations outside LP Field with collection beginning at 4:00pm through kickoff. The 5th Group Special Forces (Airborne) from Fort Campbell, KY, will assist in the collection. Once collected, the used cell phones will be recycled and the proceeds will help benefit the organization Cell Phones for Soldiers (CPFS).
CPFS is a non-profit organization that collects and recycles old wireless phones. With the proceeds from the recycling, the organization then purchases prepaid phone cards for military families.
Cell Phones for Soldiers was founded by teenagers Robbie and Brittany Bergquist from Norwell, MA, with $21.00 of their own money. Since then the organization has raised almost $2 million in donations and distributed more than 500,000 prepaid calling cards to soldiers serving overseas. For more information about Cell Phones for Soldiers please log onto www.cellphonesforsoldiers.com.
The Tennessee Titans have had great success and help from fans with their annual stadium drives and will continue to collect items this season.
Here is the schedule for the stadium drives
| | | |
| --- | --- | --- |
| Date | Opponent | Drive |
| August 30th | New Orleans Saints | Cell Phones for Soldiers |
| September 9th | New England Patriots | YWCA "Undie Sunday" |
| September 23rd | Detroit Lions | LP Pencil Box |
| October 28th | Indianapolis Colts | Annual Coat Drive |
| November 4th | Chicago Bears | Second Harvest Food Bank |
| December 2nd | Houston Texans | Toys for Tots |