APSU Sports: Austin Peay Men's Basketball

Clarksville, TN – Travis Betran, who averaged 16.6 points per game as a sophomore guard at Kilgore (Texas) College, has signed a letter of intent to play basketball at Austin Peay State University.
Betran (pronounced "bee-tran"), a a 6-3, 185-pound Harlem, NY, native, will have two seasons remaining, beginning in 2012-13, after recently completing his associate's degree work at Kilgore.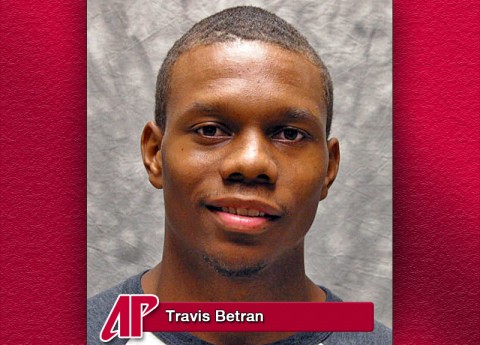 As a sophomore, Betran was named first-team All-Conference North Zone in one of nation's strongest junior college leagues. He also was named All-Region 2.
In averaging nearly 17 points per outing, Betran shot 43 percent from the floor, including 38 percent (51 of 133) from three-point range. He not only is a good free throw shooter (74 percent), but also displays the ability to get to the free-throw line (111 of 151).
Betran also averaged 1.9 assists and 1.9 rebounds per game along with nearly a steal per contest.
"This is a guy who put up good numbers in a very tough league," APSU coach Dave Loos said. "Fortunately for us, we had a scholarship available when he finished his course work here in August. Although there was a lot of interest in him for a lot of pretty good basketball schools, we were able to talking him into coming here.
"We think he is a real good sign. He is a guy who can score well and that is something that fits into what we need. After seeing our team in Canada we thought that Travis was a guy who could strengthen our team. " said Loos.