Clarksville, TN – On September 26th-30th a key piece of military history will be on the banks of the Cumberland River in Clarksville, TN. Join us at McGregor Park as we welcome the LST-325. The LST crew will provide a rare glimpse into this floating monument as visitors are able to climb aboard and explore the ship.
Military enthusiasts, history buffs, and school groups will learn how it was instrumental in battles dating back to WWII.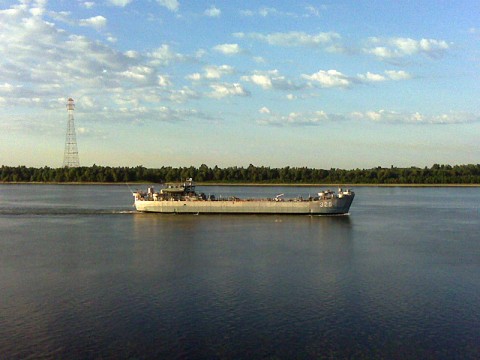 Tours are roughly 45 minutes long. Tours include the Main Deck, Troop Berthing, Tank Deck, Mess Deck, Galley, Aft of ship (Guns and Anchor), Wheel House, Officer's Country and the Captain's Cabin. It includes 3 sets of stairs down and 3 sets of stairs up.
You are allowed to ask questions and take pictures at any point during the tour. We recommend walking shoes, heels of any type are not advised. During the summer we also recommend carrying water during the tour (available in the Gift Shop) due to the increased temperatures onboard ship.
The USS LST 325 is a Fully Operational ship and all tours are guided.
Tour Schedule
Mondays – Saturdays: 10:00am to 4:00pm
Sundays: 12:00pm to 4:00pm
Ticket sales for tours end at 4:00pm
Admission Prices
Adults $10.00
Children (6-17) $5.00
Children 5 and under are FREE
*Get a Family Pass (2 adults and 2 children) for only $20.00*
Groups of 10 or more will receive special admission pricing. To get more information on group rates, contact Doug Barber at 931.245.4344 or email .
To learn more about the LST-325 visit www.lstmemorial.org.
About The USS LST 325
The LST (Landing Ship, Tank) is an amphibious vessel designed to land battle-ready tanks, troops and supplies directly onto enemy shores. Ships of this type proved to be enormously useful during times of war and peace both.
The USS LST 325 was originally known as LST-325 during the Second World War, USNS LST-325 during its arctic operations in the 1950's, and later L-144 (A/G Syros) while it was in the service of the Greek Navy. It was acquired by The USS LST Ship Memorial, Inc., in 2000, and caught considerable public attention when their veteran crew brought it on a 6,500-mile journey from the Greek island of Crete to Mobile, Alabama.
To learn more about the USS LST 325 click here for it's History.