Written by Cody Bush
APSU Sports Information

Nashville TN – A season-opening stretch of 15 road matches in 21 days continues when Austin Peay State University's volleyball team meets Lipscomb in a 6:30pm, Tuesday match at Allen Arena.

Austin Peay (2-7) continues to work under first year head coach Taylor Mott who has seen her team battle inconsistency throughout the season's opening 10 days.

She also has seen different players step up and show their capabilities and has shown a belief that when it all comes together the Lady Govs will be competitive in the Ohio Valley Conference race.

"We have to continue to work hard every day," Mott said. "Whether that's in a practice or in a match against another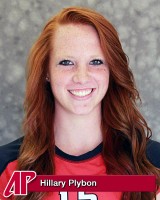 team, we have to put more work in to be successful. We've shown flashes but nothing with the consistency we will need to compete in the conference. We still have two weeks to work on our game before we begin that battle."
Through the season's first two weekends it has been the play of a pair of sophomores that has carried the team. During the season-opening Memphis Invitational it was middle blocker Hillary Plybon who led the team with 44 kills (2.93 kills per set) and was named to the all-tournament team.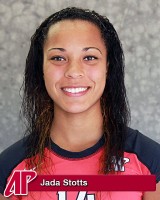 Last weekend, it was outside hitter Jada Stotts who put forth a team-best 65 kills and an impressive 4.64 kills per set en route to all-tournament recognition.
"Hillary and now Jada have really stepped up when we have called on them," said Mott. "Nikki (Doyle) also showed signs of her normal form last weekend in Springfield so I'm hopeful we're starting to piece it all together."
Lipscomb (1-5) will provide another formidable test for Austin Peay. The Lady Bisons record has been suppressed by an onslaught of quality opponents in the first two weeks. Lipscomb's lone victory came against Appalachian State last weekend. Meanwhile, the Lady Bisons five losses have been to Long Beach State, Kentucky, North Carolina, Missouri and Houston.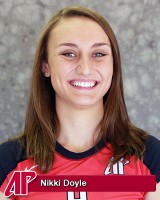 Senior outside hitter Kaycee Green, sophomore outside hitter Lauren Ford and sophomore middle blocker Jewell Dobson have led the Lady Bisons offense through the first two weeks. Green has posted a team-best 67 kills (3.19 kills per set) despite a .161 attack percentage.
Ford has had even more difficulty finding open floor, posting a .065 attack percentage, but has still recorded 64 kills (3.05 kills per set). Dobson has been Lipscomb's most successful hitter, with a team-best .255 attack percentage, and has notched 61 kills (2.90 kills per set).
Sections
Sports
Topics
Allen Arena, APSU, APSU Athletics, APSU Sports, APSU Volleyball, APSU Women's Volleyball, Austin Peay State University, Hillary Plybon, Houston, Jada Stotts, Jewell Dobson, Kaycee Green, Kentucky, Lady Bisons, Lady Govs, Lauren Ford, Libscomb, Long Beach State, Memphis Invitational, Missouri, Nashville TN, Nikki doyle, North Carolina, Ohio Valley Conference, OVC, Taylor Mott