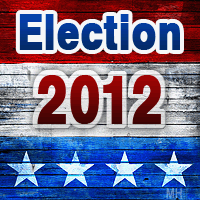 Clarksville, TN – The Credo for Congress campaign will have a grand opening of their new headquarters on Thursday, September 6th. This event will begin promptly at 6:00pm with a live telecast of the Democratic National Convention leading up to President Obama's acceptance speech.
Credo Amouzouvik is a combat wounded Iraq War veteran. He is running for U.S. Congress in Tennessee's 7th District against incumbent Marsha Blackburn.
Mr. Amouzouvik will be attending the Democratic National Convention in Charlotte, NC, so staff members from his campaign will be on hand to answer questions, and distribute literature, to include signage, for all visitors. Food will be provided for guests.