Written by Sgt. Kimberly Menzies
4th Brigade Combat Team, 101st Airborne Division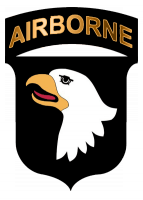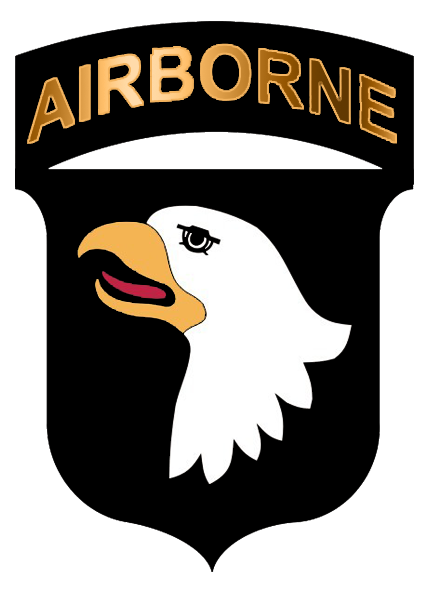 Fort Campbell, KY – Those who have been and are part of the U.S. Army will be the first to tell you that the great history of the organization and the units within, is a strong part of the esprit de corps for all soldiers.
Those who serve are proud of the footprint they leave as part of the newer history but there are only a small few who can sit generations from now, open a history book and point themselves out by name.
U.S. Army Capt. Delana I. Small, chaplain with Headquarters and Headquarters Company, 4th Battalion, 320th Field Artillery Regiment, 4th Brigade Combat Team, 101st Airborne Division, and a native of Springfield, MS, arrived June 28th, 2012 and was assigned as the 101st Airborne Division's first female chaplain in a combat arms unit as part of the Department of Defense initiative, Women in the Service Review.
The Women in the Service Review recommends approval of the request for exception to the DoD DGCAR policy from the U.S. Army, Navy and Marine Corps, to open select positions in direct combat units to women. The positions would be open to female soldiers at the battalion level in open military occupational specialties.
Even at a very young age, Small knew she had been called by a higher power to chaplaincy.
"I was called by God to be a chaplain since I was 15," said Small.
While attending the seminary, Small joined the Reserve Officers Training Corps and was commissioned after graduation.
Small had no idea that she was to be a pioneer in her field or the magnitude her position would reflect on the 101st Airborne Division history.
"I didn't even know about the larger program or initiative," said Small. "It was just an honor to be part of this unit, the legendary Band of Brothers."
Though she has received some notoriety for her placement, Smalls remains very humble and prefers to let her work be her beacon.
"Yes, sometimes I feel like all eyes are on me but I am just the right person at the right time, I was placed here," Small shares.
"This opportunity is something God has done and been in his making. I just said "Yes." It is a great responsibility that he has entrusted to me."
Many are curious to know does being a female alter the way she performs as a chaplain in the U.S. Army.
"Being a female will not negatively effect the performance of Cpt. Small's duties," said Maj. Mark Morgan, the brigade chaplain from 4th Bde., 101st Abn. Div. "She will perform religious services and provide religious support for those who are in need and gender does not effect that either way."
"A chaplain must genuinely care for each and every soldier in this unit, to include their families, no difference whether they are male or female," said Lt. Col. John K. Bowman, the commander of 4th Bn., 320th FA, 4th Bde., 101st Abn. Div.
"The great chaplains that I have seen, display a unique ability to connect with and maintain open lines of communication with our soldiers. In addition to her duties as a chaplain, my expectations are the same for her as all soldiers. They will all be physically and mentally tough, master their fundamental skills, and always do what is right."
"Females soldiers a lot of times get labeled and that is not something we want," said Small. "It doesn't matter if I am a male or a female, I will be out on the gunline counseling and providing soldiers with religious support, not much of change from what a male chaplain would be doing."
"Right now I just concentrate on learning the job and leaving an example to ensure other female chaplains receive the same respect other male counterparts and I have received."
Small along with her leaders also understand that she can provide an additional counseling asset to the soldiers in her unit through varied gender experience.
"She will be able to provide a female perspective to soldiers on many marriage and relationship issues," said Morgan.
"I think that it will be a small relief to some to be able to get new perspective on some situations from a female," explains Small. "I am able to provide male soldiers a female perspective to their relationship concerns or even be an additional asset for leaders who find that some concerns females have are out of their scope of expertise."
So far Small's presence at her new home has been met only with support.
"I have definitely been shown a lot of acceptance and respect by the soldiers since I arrived," said Small. "The commanders, staff and shops have been great. They were all eager to have me out with the soldiers."
"With 19 years of service in mostly line units, I have been fortunate to have worked with some very good Army chaplains," said Bowman. "I have also witnessed the positive impacts that good chaplains make in a unit and know how vital they are in achieving our mission."
"With the spiritual dimension being a very important part of soldier fitness, it takes a unique set of skills to be able to connect with soldiers in order to be successful in providing this counsel. Chaplain Small has a unique ability to do just that. Multiple times I watched her walk up to a group of soldiers that she had never met before, and within short time, communications were open with positive dialog. Her uncanny ability to communicate with Soldiers will serve her well as a chaplain."
Moving past the title of being the first female chaplain in the 101st Abn. Div., Small has a very important message she wants soldiers to receive from her through her work.
"I want all the soldiers to know that I am approachable, to the commander or anyone in the unit," she explains. "I want my soldiers to know they have someone behind the supporting them."
"I want them to come away with a positive impression of chaplaincy and clergy. Chaplains really do care. I care very much about soldiers."