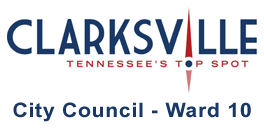 Clarksville, TN – The Clarksville City Council met in its usual first of the month voting session and while the agenda wasn't packed it took about three hours to wrap up everything Thursday night.

Marina/Liberty Park: It has been interesting that, from the start, rumors have run rampant that marina would cost and had cost 40, 50 or more million dollars before it was over with.  Well tonight the council received some good news as to where costs were and what had happened in negotiations with the general contractor TMS over some contract disputes.

Here are the cost breakouts. It appears the final tally for the whole project will come in at just over $35 million (I think it was about $35,050,000+). If you recall, construction was set around $32 million and about $3 million was spent in early engineering and design along with a few other items.

The council increased funding by under a million, as I recall, to cover some potential increase in costs due to delays and other factors. It appears we won't use much of that increased funding. So the project looks to be coming in within a couple of hundred thousand of the target.

If that holds, it would be a tribute to the project managers that worked so hard to hold the line on costs with all the delays due to floods and a major sub-contractor going bankrupt.

What has helped this outlook and may have improved the bottom a bit more once everything is signed and sealed is the settlement the city has made with the general contractor TMS. The city has looked to enforce contract penalties where applicable. This could have turned into a major court battle, but all parties have reached agreement without going to court.

The city will receive $600,000 to settle penalties, or put another way we won't have to pay $600K of the contract for work not done on time or other issues. In addition, $25,000 will also be paid to the city to complete unfinished work.

It appears there may actually be a couple of hundred thousand in projects or finishing touches that were in the plans. Examples would be the painting of stripes on streets and a fully operational irrigation system.

The Clarksville Parks and Recreation Department will review the projects or options not completed and determine if they still want them or are needed at this point. It may turn out that $50,000-$100,000 may wrap up what needs to be finished.

This would mean that the final cost of the project could come in around $34.5 million if the savings were applied.

It was commented that the savings could go into the general fund. Councilman Allen stated that he would want to see the savings set aside to pay the debt on the marina and park and not spent for something it was not intended.

I fully support Councilman Allen's statement and approach on how to use the savings. Frankly, there has been too much "sandbagging" of borrowed money by this administration to balance its budgets and pay for items the council initially approved and then see it set aside and spent on something else. I will continue to provide you updates on final costs as we receive them.
Ordinance 6-2012-13 (the chicken ordinance)
As with last month, there was a lively round of discussions on allowing chickens within specific residential zonings. It was brought up in the council meeting that Montgomery County Animal Control has stated it will not enforce or take responsibility for answering calls or complaints on chickens that may get loose, found to be mistreated, or left by homeowners when they move.

Last month, I asked the ordinance's sponsor, Councilwoman Johnson, who would be responsible for those cases where chickens may go astray or need to be rounded up? She had not thought about that and didn't have a good answer.

When asked tonight who would do that job within the city, Councilwoman Johnson did not believe it would be an issue because chickens were different from cats and dogs and there were requirements on how these chickens should be maintained and kept. The last time I looked we had requirements on how dogs and cats were to be maintained and kept, but for some reason a lot of people don't follow them.

I asked Mayor McMillan if she found chickens running loose in her neighborhood who was she going to call?  The mayor related a story of lost kittens that showed up in her yard and she went around to find the owner. Chickens are not kittens. When I pressed the question, the mayor basically said that I knew there was not a good answer to the question. Bottom line is there was no answer. I stated I only wanted it to be official, based on her response and Councilwoman Johnson's, that the city isn't going to do a thing about loose chickens, other than citing someone, if they can find them.

In the chicken ordinances I studied for other cities, those that had approved them had Animal Control to enforce and round then up. Codes and the police may try to ticket those responsible, but the citizen who has an unwanted chicken in their yard will be stuck with the problem. The city officially has NO responsibility to fix that problem that it has potentially created.

The ordinance passed its second vote by an 8-yes & 4-no vote. I voted the wishes of the ward majority with a "no" vote.
Ordinance 10-2012-13 (Noise Ordinance)
Lively discussions were had with this issue too. The racetrack was at the center of the topic. There are those on the council, some of the public, and track owners that say the track was there before the neighborhoods so why should the track have any restrictions for operations put on it. They didn't cause the problem. There is a feeling by some folks that it is too bad if you bought a home by the track, it's your problem if the noise bothers you.

Then there are those that now live near the track, along with a new elementary school being built near it, that hope some restrictions are applied as to days and hours of operation. The feeling by those folks is we don't want to close the track, but the city allowed these neighborhoods to be built. Some didn't think about how close the track was when they bought a home, but they work and pay taxes here too and believe they should get some consideration about the noise.

Added to the issue is the city has not enforced the current noise ordinances which would likely force major changes at the track or potentially shut it down. This selective enforcement cannot continue after nearby meter measurements of over 90-95 decibels were recorded in the area.

In the end, the council decided to send it back to the Safety Committee for more work. Some on the council believe we have no right to confine the operations of the track in any form. Reality is the city, state and federal government changes laws and restrictions that affect residents and businesses all the time based on changing conditions.

A true statement was made last week about this situation, I believe by Councilman Harris. He stated the city is responsible for this problem by approving residential development in the area by the track over the years. The city could have disapproved such residential rezonings/developments over the years.

However, that leads to a sore point for some council members (past and present) who say landowners should be allowed to rezone and develop their land as they see fit and the city should not dictate or hinder that process.

So over time you wind up with city councils that lean more for development to have unhindered rights and then shift to businesses should have more unhindered rights. Too often, the residents caught in the middle feel they have no rights.

The problem is you cannot have it both ways, at the same time. A few have played whichever card suits the political or business situation facing them on a particular vote or issue. The final solution is both affected groups (track and residents) need to give a bit to finally resolve this problem.

Whether the council has the leadership to force some compromise to this ongoing problem remains to be seen. Ignoring the racetrack issue is no longer an option. I'll keep you posted on the results.

Editor's Note: This article contains the view points of Councilman Bill Summers and may not represent the views of the rest of the City Council, the City of Clarksville or ClarksvilleOnline.



About Bill Summers
Bill Summers is the City Councilman for Ward 10 in Clarksville, TN.


Disclaimer: The views and opinions expressed by the author are not necessarily those of the City of Clarksville or Clarksville Online.

Web Site: http://www.cityofclarksville.com/
Email:
Sections
News
Topics
Chicken, Chicken Ordinance, Clarksville Building and Codes Department, Clarksville City Council, Clarksville Marina, Clarksville Mayor, Clarksville Parks & Recreation Department, Clarksville Police Department, Clarksville Speedway, Clarksville TN, Construction, CPD, Kim McMillan, Liberty Park, Montgomery County Animal Control, Noise ordinance, TMS Contracting LLC