Clarksville, TN – On September 12th, 2012, around 7:30pm, Clarksville Police Officers were called to Kangaroo Express, at 601 Tiny Town Road, after a woman drove a 2011 Toyota Venza into the business.
Officer John Mato's investigation revealed the driver, Sara Kessa, 36, had possessed her license for a couple of weeks and was inexperienced.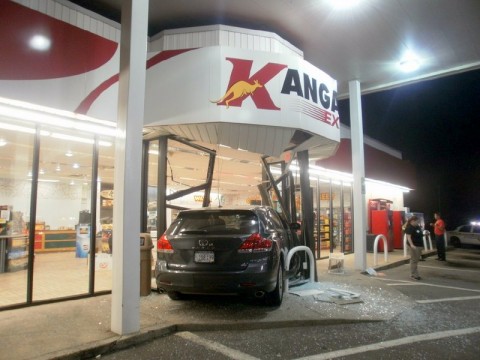 She was driving the vehicle into a parking stall in front of the business and was attempting to brake but pushed on the accelerator instead.
The vehicle continued  to move forward through the front door and glass into the business. The employees and customers inside the business and occupants of the vehicle were not injured.
No citation was issued.
Photo Gallery