Written by Colby Wilson
APSU Sports Information

Clarksville, TN – After 105 hard-fought minutes, Austin Peay State University women's soccer team allowed a golden goal off a corner kick to fall to South Alabama, 1-0, Friday at Morgan Brothers Field.
"We have got to learn to put teams away," said head coach Kelley Guth. "The longer we let the score stay tied the harder it will be to find a way to win."
«Read the rest of this article»
Written by Cody Bush
APSU Sports Information

Clarksville, TN – Austin Peay State University's volleyball team has scattered far and wide this weekend as the schedule provides a 10-day break between its victory at Middle Tennessee, Tuesday, and its upcoming 7:00pm, Friday, September 21st home-opening contest against Jacksonville State that also will serve as the team's Ohio Valley Conference opener.
«Read the rest of this article»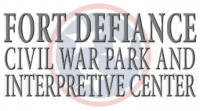 Clarksville, TN – The Fort Defiance Interpretive Center, located at 120 Duncan Street, will host a living history weekend in remembrance of the Confederate recapture of Clarksville as well as the battle of Riggins Hill, Saturday, September 15th from 10:00am to 5:00pm and Sunday, September 16th from 1:00pm to 5:00pm.
«Read the rest of this article»
APSU Guitar Professor Stanley Yates To Perform Free Concert
Clarksville TN – Internationally-renowned concert guitarist and APSU Professor of Music Dr. Stanley Yates will present a recital of solo and chamber music at 7.30pm on Thursday, September 27th in the Concert Theater of the Music-Mass Communication Building on the APSU campus.
His program will include solo guitar music by baroque composer Giuseppe Antonio Brescianello, Czech composer Stepan Rak, and Brazilian guitarist Baden Powell de Aquino.
The concert will also include the first modern performance of a recently-discovered early nineteenth-century adaption for violin, viola and guitar of Mozart's popular opera 'The Magic Flute,' assisted by APSU violin professor Dr. Emily Hanna Crane and Nashville violist Michael O'Gieblyn.
«Read the rest of this article»
Palmyra, TN – Brother James Salyers, an evangelist from southwestern Virginia, will be the guest speaker at the Shiloh Cumberland Presbyterian Church's revival this weekend.
Services will run on September 14th and 15th, Friday and Saturday night, at 7:00pm. He will also be the guest speaker on Sunday, September 16th.
«Read the rest of this article»

Clarksville, TN – The Clarksville Police Department conducted impaired driving saturation patrols between August 24th – September 8th, 2012, partially funded by the Governor's Highway Safety Office.
During this time, there were 348 vehicles stopped and 304 charges issued.
«Read the rest of this article»
Investigation by City Councilwoman Kaye Jones results in savings to tax payers and new procedures being put in place. City to Audit Building and Codes Department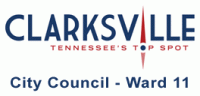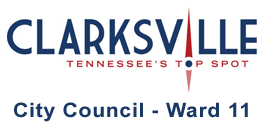 Clarksville, TN – During the budget hearing for the 2012 city budget, City Councilwoman Kaye Jones questioned the policy of the city Building and Codes Department and the Finance Department showing uncollected debts as income in the city budget.
These uncollected debts some of which have been owed for a very long time, seemed unintentionally, to inflate the income to off set expenditures which made the budget appear better than it was. «Read the rest of this article»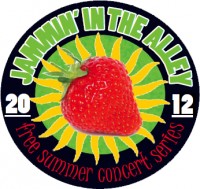 Clarksville, TN – The City of Clarksville together with U.S. Bank will be Jammin' in Strawberry Alley again on Friday, September 21st, 2012. Join us for this month's free concert beginning at 7:00pm.
The concert features four good ole boys from the backwoods of Clarksville, Tennessee. Don't let that fool you, because they know how to rock! What began as a high school pastime turned into something even they weren't expecting. Their band, Backroad Brigade, is like no other bands of their generation. Instead of power pop or death metal, they keep the sound of good, old-fashioned rock and roll alive.
«Read the rest of this article»
Clarksville, TN –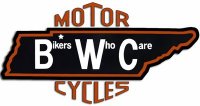 The Bikers Who Care will host their 31st Annual Leslie W. Watson Toy Run and Benefit Party this weekend, September 14th-16th, at the Clarksville Speedway (1600 Needmore Road).
The weekend will include nightly bands, Street Bike Drags, Bike Show, Tatoo Contest, and Bikini Contests. Camping is allowed, and there will be plenty of vendors as well as food and drink.
«Read the rest of this article»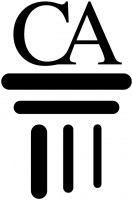 Clarksville, TN – Clarksville Academy is embracing a new direction for its girls' basketball team. On September 10th, 2012, Head of Schools, Kay Drew, hired Jessica Grayson as the new Head Girls' Basketball Coach. Grayson, originally from McMinnville, Tennessee, came to Clarksville in 2002 where she was a member of the Lady Govs OVC Championship team.
"When Jessica approached me that she was looking for a change, we couldn't have been more excited. She will be an asset not only on the court, but in the classroom as well. Her faith and never ending support of her players is what made her a front runner for this position," said Kay Drew.
«Read the rest of this article»