Clarksville, TN – On September 14th, 2012 around 7:45pm, Clarksville Police Officers were called to 1121 Riverwood Place in reference to a 7 year old male child found walking in the apartment complex parking lot without adult supervision.
The child did not know which apartment was his residence. Neighbors were able to tell officers where the child lived.
«Read the rest of this article»
APSU Sports: Austin Peay Football

Nashville, TN – Michael German threw for 203 second-half yards and two touchdowns to lead Tennessee State to a 34-14 season-opening Ohio Conference victory, Saturday afternoon, in the first game played at Hale Stadium since 1998.
The game also was the first of Sergeant York Trophy series-one of only two traveling trophy series in the country. The four Tennessee OVC schools compete for the trophy.
«Read the rest of this article»

Nashville, TN – Tennessee's 2012 deer archery-only season opens statewide on Saturday, September 22nd. The archery season dates in all three of the state's deer hunting units are the same. The dates are September 22nd-October 26th and October 29th-November 2nd.
The antlerless deer bag limits by units are four in Units A and B deer management areas and three per day in Unit L areas. The Tennessee Wildlife Resources Commission approved the Tennessee Wildlife Resources Agency's proposal to increase the antlerless archery season bag limit in Unit B to four deer per season at its 2012-13 seasons setting meeting in May. «Read the rest of this article»

Clarksville, TN – On Friday, October 5th, the Customs House Museum will take a look back into 1863 through the eyes of a Civil War soldier. The event will feature historian George McGlothin, who will be assuming the persona of Clay Faulkner.
It will take place in the Museum's Turner Auditorium at 6:00pm. Admission is free and open to the public.
«Read the rest of this article»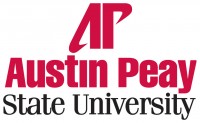 Clarksville, TN – The room, on the first floor of the Austin Peay State University Sundquist Science Complex, is softly lit with lamps shining against beige walls. To the left is a plush leather couch, and in the back, beneath a white dry erase board, is a table for students to gather and study.
The space feels almost like the living room of someone's home or an exclusive lounge in a private club. But this calming area is actually the new office of the Pre-Professional Health programs at APSU. «Read the rest of this article»
Pharmacy and Lab Services remain Open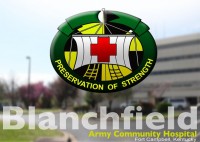 Fort Campbell, KY – Army Medicine requires all 14 Community Based Medical Homes within the Army to complete required training by September 30th. Since the Screaming Eagle Medical Home staff will conduct their training September 21st, they will not be offering appointments to patients that day.
However, SEMH staff will continue to offer both lab and pharmacy services during their normal business hours September 21st from 8:00am to 5:00pm. «Read the rest of this article»
Brentwood, TN – Austin Peay State University will be part of the final game of The Ohio Valley Conference six-game football television package that will air on FOX College Sports (FCS) this fall.
The Governors will play host to Tennessee Tech, Saturday, November 17th, in the final game of OVC/Fox College Sports telecasts. The game has been moved to an 11:00am start that day.
«Read the rest of this article»

Clarksville, TN – Kaye Jones, President of the Citizens Police Academy Alumni Association (CPAA), presented the Clarksville Police Department with over $3,600 of invaluable equipment for the bike officers.
The equipment consisted of microphone systems which allow officers to operate their police radios without removing their hands from the bike; bicycle helmet covers for better visibility and weather protection, and locks for securing the bikes.
«Read the rest of this article»
Tennessee Titans (0-1) at San Diego Chargers (1-0)
Sunday, Sept. 16th, 2012 • 3:25pm CDT • Qualcomm Stadium • San Diego, CA • TV: CBS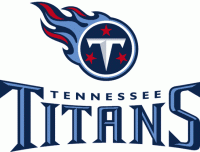 Nashville, TN – The Tennessee Titans (0-1) take their first road trip of the regular season with a visit this week to San Diego. Kickoff against the Chargers (1-0) at Qualcomm Stadium (capacity 70,000) is scheduled for 3:25pm CDT on Sunday, September 16th.
This week's game will be televised regionally on CBS, including Nashville affiliate WTVF NewsChannel 5. Ian Eagle will handle play-by-play duties while Dan Fouts provides analysis. «Read the rest of this article»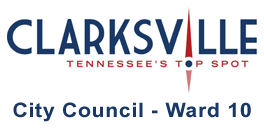 Clarksville, TN – I have been working on improvements and stoplights for the Exit 11 and Sango Road area since 2000. This was long before I got on the council for Ward 10. After being elected to the council, in 2007 I tried again as well as in 2009.  In the past year, we finally had some success. So persistence, help from Tennessee State Representative Curtis Johnson and others has finally paid off.
I have been informed by our Street Engineers that the Tennessee Department of Transportation (TDOT) selected a contractor to carry out the construction project a few weeks ago. There are likely several more weeks of work to finalize any issues and construction requirements. It is possible that work could begin within a couple of months.  The project is scheduled to be complete not later than June 2013. «Read the rest of this article»