Clarksville, TN – On Friday, October 5th, the Customs House Museum will take a look back into 1863 through the eyes of a Civil War soldier. The event will feature historian George McGlothin, who will be assuming the persona of Clay Faulkner.
It will take place in the Museum's Turner Auditorium at 6:00pm. Admission is free and open to the public.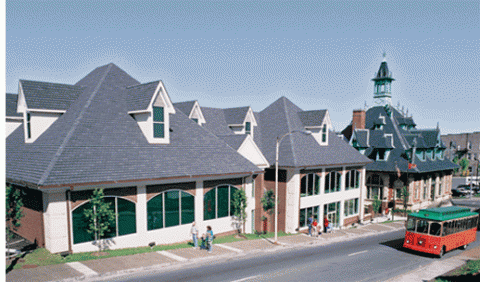 George McGlothin has been called "a walking encyclopedia in a tux."  He's been bringing history to life for two decades as restorer and proprietor of Falcon Rest Mansion & Gardens in McMinnville, Tennessee, and as the writer and star of the history-based shows offered at Falcon Rest for tour groups.
Falcon Rest's original owner was manufacturer Clay Faulkner, who in 1896 promised his wife "the grandest mansion in Tennessee" if she'd move near his "Gorilla Pants" factory outside of town.
In preparing for a Civil War show, McGlothin embarked on an intensive study of the causes and events of the conflict, both on a national and local scale. It turns out that young Clay Faulkner could be called "the secret soldier of the Civil War."
In his upcoming speech, McGlothin will assume Clay's persona in 1910 as he looks back on how the state of the war in 1863 influenced his decisions as an 18-year-old enlistee. McGlothin's performance is based on actual 1863 events in McMinnville.
About the Customs House Museum
Located in the heart of historic downtown Clarksville, Tennessee, the Customs House Museum and Cultural Center is the State's second largest general museum. With over 35,000 square feet of the region's best hands-on activities and special events…people of all ages agree – the Customs House Museum is well worth the stop!
The Explorer's Gallery is packed with fun, learning and fantasy in Aunt Alice's Attic, McGregor's Market and kitchen, and of course – the Bubble Cave! Finally, get "all aboard" to see our fantastic model trains. Our volunteer engineers "ride the rails" every Sunday afternoon from 1:00pm to 4:00pm.
The Customs House Museum is located at 200 South Second Street. For more information, call 931.648.5780 or visit their website at www.customshousemuseum.org