Fort Campbell, KY – Campbell Crossing LLC, a partnership between the Department of the Army and Lend Lease, is proud to announce that it has reached a significant safety milestone by operating for 1 million work hours during the past two years without a loss-time incident.
Campbell Crossing has more than 140 employees and 100 subcontractors on site. The team provides development, asset, property and maintenance management services for the more than 4,400 families that live on Fort Campbell. «Read the rest of this article»
Clarksville, TN –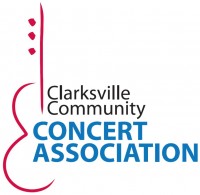 The Clarksville Community Concert Association will kick off its 2012-13 season at 7:30pm on September 21st with a performance by piano virtuoso Gloria Chien.
Richard Dyer of the Boston Glove praised Chien for "a wondrously rich palette of colors, which she mixes everything with dashing bravado and with an uncanny precision of calibration."
«Read the rest of this article»
APSU Sports: Austin Peay Women's Golf

Ledbetter, KY – Austin Peay State University women's golf team battled windy conditions but still managed to shoot a 315, Tuesday, in the final round of the Drake Creek Invitational, played at the Drake Creek Golf Club.
«Read the rest of this article»
Clarksville, TN – Austin Peay State University will welcome the autumn season with the popular social event, Fall Fling.
Fall Fling, scheduled for Friday, September 28th at the Clarksville Country Club, is a casual alternative to the formal and popular Candlelight Ball held annually in March.
"Fall Fling is not a fundraiser but a 'friend' raiser with fun as our major objective," said Nikki Loos Peterson, director of the APSU Office of Alumni Relations. "We think it will be a really great way to close out summer and welcome the fall." «Read the rest of this article»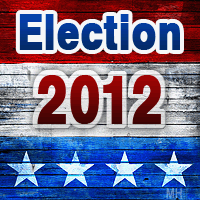 Montgomery County, TN – The Montgomery County Democratic Party will host its annual "Celebrating Labor" fundraiser on September 22nd from 5:00pm-7:00pm at IAM Local 1296 Union Hall, 121 Union Hall Road (off Wilma Rudolph Boulevard.) in Clarksville Tennessee.
This event honors the American workforce and Union labor. «Read the rest of this article»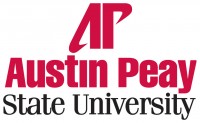 Clarksville, TN – An Austin Peay State University social work faculty member will explore the role of spirituality in natural disaster relief as the first session of the University's Provost Lecture Series for 2012-13.
Dr. Tatsushi Hirono, assistant professor of social work, will present "The Role of Religious Leaders in Natural Disaster Relief: A Comparative Analysis Between the Clergy of American Christian Churches and Japanese Buddhist Temples" at 3:00pm, Thursday, September 20th in the Morgan University Center, Room 303.
All sessions of the Provost Lecture Series are free and open to the public. «Read the rest of this article»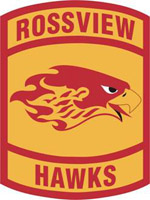 Clarksville, TN – Rossview High School Wrestling and Jenkins and Wynne Ford are hosting the Drive 4UR School fundraiser on October 3rd on the Rossview campus from 9:30am to 1:15pm. Ford will make a donation to the Rossview athletic programs.
Volunteers are needed to test drive select vehicles and this will earn proceeds for the Rossview sports programs. Anyone interested in participating can contact Rob Gordon at .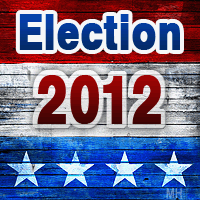 Clarksville, TN – Clarksville Online recently sat down with Tim Barnes, the incumbent forTennessee State Senate District 22. Barnes has represented Cheatham, Houston and Montgomery County for the last four years.
"We're out there every single day working hard for the people of District 22. And of course, in spite of the campaign. I'm still carrying forth with my Senate duties," Barnes said. "I am doing what I normally do and have been doing for the past four years, and that is also good for a campaign, so I make appearances, speak when people ask me; and I'm glad to be able to do that."
«Read the rest of this article»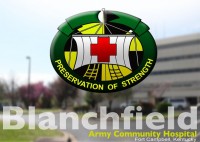 Fort Campbell, KY – Blanchfield Army Community Hospital (BACH) is now prepared to administer the influenza (flu) vaccine to local TRICARE beneficiaries starting September 17th. Hospital staff members will determine whether the nasal spray or shot form of the vaccine is appropriate for each patient based on their age and medical history.
"Getting vaccinated provides the best protection against the flu and keeps you from spreading the illness to your family, friends and coworkers," said Preventive Medicine chief Lt. Col. Amy Blank. People can also avoid getting or spreading the flu virus by washing their hands regularly and covering their cough or sneeze with a tissue or their sleeve, instead of into their hands. «Read the rest of this article»


Clarksville, TN – The Wilma Rudolph Event Center, located at Liberty Park, is currently seeking craft vendors to participate in a new event hosted by the facility.
The two-day event is scheduled to take place November 17th, 2012 from 10:00am to 6:00pm and November 18th, 2012 from noon to 5:00pm. «Read the rest of this article»