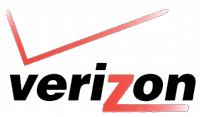 Basking Ridge, NJ – With the launch of the iPhone 5 approaching, many cell phone users will want to take advantage of Verizon Wireless' Trade-In Program to swap a used smartphone, tablet or netbook from any carrier for a Verizon Wireless gift card to put toward a new device or accessory.
Make, model and condition of the current device will determine the amount of the gift card customers receive to use for their new iPhone 5.
Customers can trade in their no-longer-used wireless devices at any Verizon Wireless company-owned store and kiosk nationwide. Customers can also participate in the Trade-In program online at
www.trade-in.vzw.com
and receive an instantly redeemable Verizon Wireless gift card of up to $300.00 to use toward the purchase of a new phone, tablet, accessory or toward their Verizon Wireless bill.
The Trade-In Program is available at all Verizon Wireless company-owned stores, kiosks and online at http://trade-in.vzw.com
Verizon Wireless' 4G LTE network will allow iPhone 5 owners to access the Internet, send text messages, share photos and videos to social networking sites and stream live music and video at speeds up to 10 times faster than before.
The Verizon Wireless 4G LTE network is currently in more markets than all other U.S. wireless providers' 4G LTE networks combined. To view a comparative map showing the cities in which iPhone 5 users will be able to take advantage of 4G LTE, check out this article from CNN Money.
For more information on Verizon's iPhone 5 launch, see: Verizon Wireless to offer Apple's iPhone 5 on it's 4G LTE Network beginning Friday, September 21st
About Verizon Wireless
Verizon Wireless operates the nation's largest 4G LTE network and largest, most reliable 3G network. The company serves 94.2 million retail customers, including 88.8 million retail postpaid customers. Headquartered in Basking Ridge, NJ, with 78,000 employees nationwide, Verizon Wireless is a joint venture of Verizon Communications (NYSE, NASDAQ: VZ) and Vodafone (LSE, NASDAQ: VOD).
For more information, visit www.verizonwireless.com.