Clarksville, TN – The Clarksville Police Department wants to make the public aware of an attempted abduction which occurred around 6:30pm, September 21st, 2012.
Three children between 7-10 years of age were playing in a wood line area near their residences on Cabana Drive when a man pulled up in a pickup truck and got out of the vehicle. The man grabbed the arm of a 10 year old female and tried to pull her with him. «Read the rest of this article»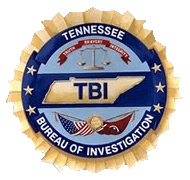 Nashville, TN – The Tennessee Bureau of Investigation and the Wayne County Sheriff's Office yesterday arrested and charged a Wayne County, Tennessee man with rape of a child after the victim, who currently lives out of state, cooperated with authorities regarding the crime committed against her more than 14 years ago.
Johnnie James Gray, 45, of Hurricane Creek Road, Waynesboro, Tennessee admitted to authorities he had a sexual relationship with the then 12-year-old victim while living in Wayne County in 1998. «Read the rest of this article»
APSU Sports: Austin Peay Men's Basketball

Clarksville, TN – Zavion Williams, a local product who starred at West Creek High School, has begun working out with Austin Peay State University men's basketball team after transferring from Lipscomb.
«Read the rest of this article»
Clarksville, TN – Hunter "Tick" Richardson, all 5'4″, 121lbs of him, is making a name for himself on the Clarksville golf scene.  Winner of last weeks Mayor's Golf Classic, "Tick" is set to tee it up this weekend in the season ending Tournament of Champions at Swan Lake Golf course.
Hunter Cole Richardson, 16, is the third child of Rick and Betsy Richardson.  Older sisters Ashley Baggett, 32, and Carlee Darnell, 22, cause Hunter to joke, "I was a mistake.  I was an oops baby."
A junior at Clarksville High School, Hunter plays for the CHS golf team and has his eyes focused on playing in college.  "I definitely want to play college golf.  Beyond that, I don't know.  There are thousands of kids like me who would want to play for a living one day, but that's a whole other level of competition" according to Hunter. «Read the rest of this article»
On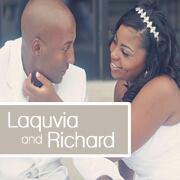 September 15th, 2012 the Pinnacle "Down Under" was filled with laughter and tears of joy in celebration of the union between Laquvia Johnson and LEAP Founder Richard "Reason" Garrett.
Local comedian Deztin "DJ" Pryor entertained the guests while the couple took some newly wed photo's followed by the duo wowing family and friends with a surprise first dance that began with the traditional slow dance evolving into a choreographed hip hop routine to a mix of various songs. «Read the rest of this article»
Tennessee Titans (0-2) vs. Detroit Lions (1-1)
Sunday, Sept. 23rd, 2012 • Noon CDT • LP Field • Nashville, Tn • TV: FOX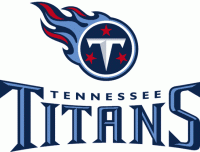 Nashville, TN – The Tennessee Titans (0-2) return home this week to face the Detroit Lions (1-1) at LP Field (capacity 69,143). Kickoff is scheduled for noon CDT on Sunday, September 23rd.
This week's game will be televised regionally on FOX, including Nashville affiliate WZTV FOX-17. Ron Pitts will handle play-by-play duties while Mike Martz provides analysis. Kristina Pink is the sideline reporter. «Read the rest of this article»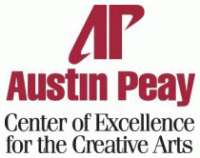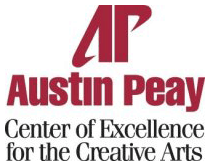 Clarksville, TN – In the summer of 2005, Juliet Eilperin jumped into the Atlantic Ocean and found herself surrounded by sharks. The sleek, fierce-looking creatures were hungry and looking for food.
Luckily, they ignored her, but what's most astounding about this incident is that Eilperin, a national environmental reporter for the Washington Post, jumped into the swarm on purpose. She was writing an article on the sharks for the newspaper and, like all great journalists, needed to see them first hand.
«Read the rest of this article»
You can't win a contest you didn't enter

Nashville, TN – "Congratulations! You are our $100 million sweepstakes winner!" Sound familiar? Scams like this circulate daily. Their goal is to get your money or personal information.
Whether you receive notification via telephone, e-mail or direct mail telling you that you have won foreign lotteries from Canada or from as far away as Europe, you are asked to reply with personal information in order to receive the winnings. «Read the rest of this article»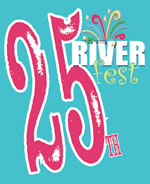 Clarksville, TN – The City of Clarksville Parks and Recreation Department is happy to announce the winners of the Riverfest volunteer prize.
The Austin Peay State University chapter of the Sigma Chi Fraternity will be awarded the $500.00 cash prize for providing the largest group of volunteers for the 2012 Riverfest celebration held September 7th and 8th at McGregor Park. «Read the rest of this article»
Austin Peay vs. UT Martin
Sept. 22nd, 2012 • 6:00pm • Clarksville, TN • Governors Stadium (10,000)

Clarksville, TN – After a trio of difficult road games to open the season, Austin Peay finally will play its first home contest when UT Martin comes to town, 6:00pm, Saturday, in Governors Stadium.
The 0-3 Govs are in desperate need of a victory. APSU is coming off a 34-14 loss at Tennessee State where the Govs held a lead at halftime. In fact, the Govs were outscored 20-0 in the final half of their first Ohio Valley Conference game.
«Read the rest of this article»