September is Suicide Prevention Awareness Month and the 101st is ready to Stand Up to Suicide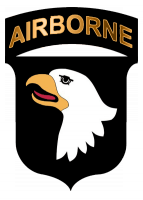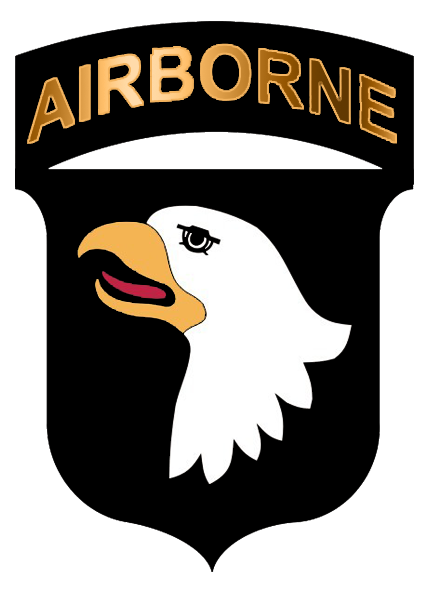 Fort Campbell, KY – While suicide has long been believed to be a silent killer, the command at Fort Campbell and the 101st Airborne Division believe the warning signs often sound the loudest alarms. Knowing those warning signs can mean the difference between life and death.

"We would like our soldiers to look at brain injuries and illnesses much in the same way they look at physical injuries and illnesses," said Maj. Gen. James C. McConville, commanding general of the 101st Airborne Division (Air Assault) and Fort Campbell. "Prevention and early intervention are the secrets to success. Our Soldiers don't have problems going to see a doctor when they are physically injured or ill, yet they are sometimes reluctant to do so with behavioral health issues. Knowing this, we are putting embedded behavioral health teams at the brigade level to provide this service at the point of need and make it more convenient to get."

As part of the U.S. Army's Suicide Prevention Month, Fort Campbell and the 101st Airborne Division will host several events throughout the week to educate, train and prepare soldiers, families and civilians on spotting the warning signs of suicide. Community members will also receive briefings on how to live healthier by making better decisions on how to handle the stressors that come with Army life. The week culminates with a Suicide Stand Up Day, September 27th-28th, with training seminars led within soldiers' units. A wellness walk, September 29th, beginning at 9:00am at the Sportsman's Lodge, will provide a healthy, family-friendly way to deal with any lingering frustrations or stress in the tradition of a German Volksmarch.

During the Suicide Stand Up Day, soldiers will participate in ASIST, or Applied Suicide Intervention Skills Training, a program aimed at educating community members on how to spot warning signs of risky behavior and how to effectively intervene, as well as group discussions with their unit leaders, and training facilitated by master resilience trainers. Units will also lead esprit de corps events for additional team building and to balance out the weight of the issues discussed.

Soldiers are not the only ones in training on how to handle stress and prevent suicide. In addition to suicide prevention training traditionally offered, families and Department of the Army civilians also received the ASIST training and are encouraged to participate in the Wellness Walk September 29th. Family members have also started to receive resilience training that follows the model of Comprehensive Soldier Fitness, balancing the mind, body, spirit, and emotions. Some units have even taken to combining soldiers and their spouses for couples' resilience training classes.

"Resilience training helps to empower the soldiers and family members at Fort Campbell. Resilience is not just about coping with the ups and downs of a deployment, but helps to teach skills that are useful in our daily lives," said Jennifer Sztalkoper, one of the spouse master resilience trainers for the 4th Brigade Combat Team. "For example, getting stuck at the gate, when a person is late for formation or a family readiness group meeting, may bring on feelings of anger or anxiety and panic. Resilience training gives soldiers and family members the tools that they can pull on when such a situation arises so they do not start screaming at the gate guard or ruin the rest of their day."

For Sztalkoper, who is also a military spouse, the issue of suicide was not introduced to her by life with the Army.

"As a child of a parent who committed suicide, I only wish that my mother had knowledge of such resiliency skills such as "Hunt the Good Stuff," A-T-C (the relationship between an event, our thoughts, and consequences), and put it in perspective," she said. "I can only speculate on whether these skills could have been helpful in giving her a new perspective on her life and how to deal with the challenging moments."

Soldiers need support from their leaders, battle buddies and families, a group McConville calls the "Golden Triangle." With that in mind, Fort Campbell and 101st Airborne Division leadership has taken a holistic approach to preventing suicide within the ranks, by including families, Department of the Army civilians and outside organizations such as the USO Fort Campbell in the efforts.

"We didn't want education to simply stop with the soldiers and families," said JoJo Huber, health promotion officer for the community health promotion council. "Through programs offered by Army Community Services within the Directorate of Family and Morale, Welfare and Recreation, we knew we could reach spouses and family members and teach them the warning signs and how to deal with their own stress as well. Reaching out to organizations on post like USO Fort Campbell seemed like a natural next step because we need our community to support our efforts as well."

USO Fort Campbell came through with a new program offered in October for military couples. The Oxygen for Your Relationship seminar has been featured at military installations across the nation as part of the USO's Warrior and Family Care mission.

"At USO Fort Campbell, we are continually exploring new ways to support our community. We're excited to bring the Oxygen for Your Relationship train-the-trainer and seminar to Fort Campbell as part of our mission to lift the spirits of America's Troops and Families," said Kari Brown, director of USO Fort Campbell. "The seminar includes a relationship assessment, the intensive training session, and an ongoing support network. This support network is a particularly important component, as it includes access to a virtual resource center that includes training videos, articles, and live-streaming videos of experts so couples can continue strengthening their relationship after they leave the seminar."

The USO Fort Campbell will begin offering the seminars to military couples in the Fort Campbell community starting this fall.

One of the more traditional aspects of suicide prevention is the medical community's involvement, and ensuring prompt access to quality health care is an essential component to the Fort Campbell community's approach to suicide prevention. Recently, embedded behavioral health teams, a mixture of active duty and civilian personnel, were implemented at the 1st and 4th Brigade Combat Team footprints, and offer services within close proximity of soldiers.

"Placing embedded behavioral health assets in the brigade footprint creates ease of access for junior enlisted soldiers who may not have their own transportation, and it also demystifies the image of a mental health clinic by simply being there," said Capt. Ashley Chatigny, 4th Brigade Combat Team clinical director for embedded behavioral health. "The added bonus for commanders is that they now have a relationship with these professionals who can help them deal with concerns about their soldiers or personnel."

Making behavioral health care convenient is critical, Chatigny said, and that is why the medical community at Fort Campbell and within the 101st Airborne Division has decided to embed health professionals so close to where soldiers spend so much time.

"We are working to fill positions so that all the brigade combat teams can stand up embedded behavioral health teams in the near future," she said.

Soldiers, Department of the Army civilians and family members deserve healthy, supportive environments and the Fort Campbell and 101st Airborne Division community is committed to raising awareness of the tools and resources available to prevent suicide and increase resiliency.

Fort Campbell and 101st Airborne Division soldiers save lives every day in combat. Standing shoulder-to-shoulder, this community can save lives too.

For more information on health promotion resources available at Fort Campbell and to download a copy of the September 2012 Fort Campbell Community Resource Guide, please visit the Fort Campbell Community Resource Guide webpage.



Sections
News
Topics
101st Airborne Division, 4th Brigade Combat Team, Air Assault, Applied Suicide Intervention Skills Training, Army Suicide Prevention Month, Ashley Chatigny, ASIST, Department of the Army, Fort Campbell KY, German Volksmarch, James C. McConville, Jennifer Sztalkoper, Kari Brown, Oxygen for Your Relationship, Resiliency Training, Soldiers, Sportsman's Lodge, Suicide, Suicide Stand Up Day, U.S. Army, USO Fort Campbell, Wellness Walk